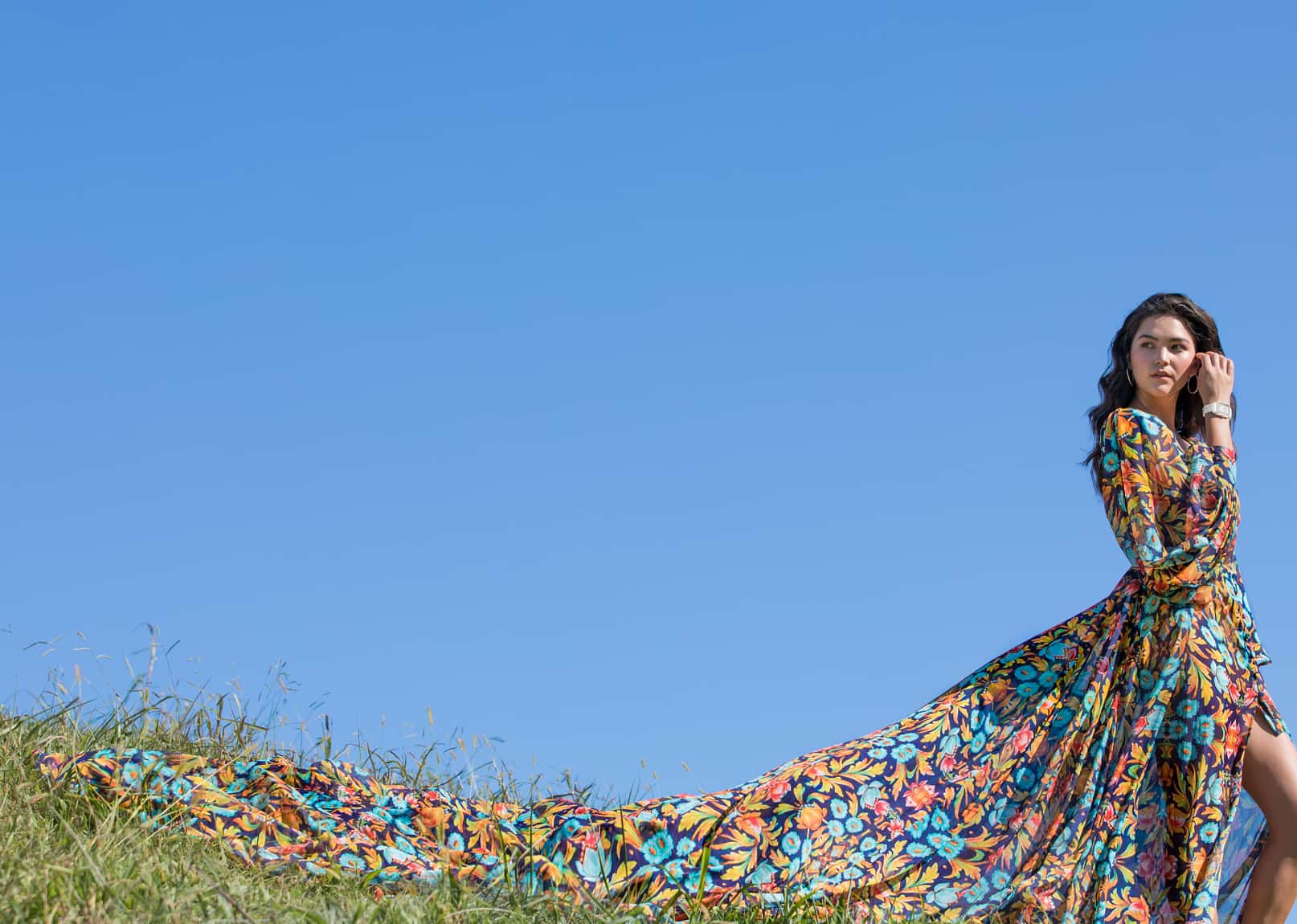 Free Shipping
---
Complimentary shipping & returns on all orders.

Pay Your Way
---
Choose to pay now or pay over time with Klarna or PayPal Credit.

Free Engraving
---
Give any watch a personal touch with complimentary engravings.

Gift Message
---
Include a personalized MICHELE card with any order.

WATCH CARE
---
Keep your MICHELE sparkling with watch care and repairs.

Free Shipping
---
Complimentary shipping & returns on all orders.

Pay Your Way
---
Choose to pay now or pay over time with Klarna or PayPal Credit.

Free Engraving
---
Give any watch a personal touch with complimentary engravings.

Gift Message
---
Include a personalized MICHELE card with any order.

Live Chat
---
We're here to help with any questions you have.
TERMS OF USE
General
Welcome to MICHELE.com. The following terms and conditions, together with any documents they expressly incorporate by reference, including without limitation the Privacy Policy (collectively, these "Terms of Use"), govern your access to and use of www.MICHELE.com, including any content, functionality and services offered on or through this website (the "Site"). Please read the Terms of Use carefully before you start to use the Site. BY ACCESSING, BROWSING OR USING THE SITE (INCLUDING YOUR SUBMISSION OF INFORMATION TO THIS SITE), YOU ACKNOWLEDGE THAT YOU HAVE READ, UNDERSTOOD AND AGREED TO BE BOUND BY THESE TERMS OF USE, INCLUDING THE PRIVACY POLICY (WHICH IS INCORPORATED HEREIN BY REFERENCE), AND TO COMPLY WITH ALL APPLICABLE UNITED STATES LAWS AND REGULATIONS. BY USING THE SITE, YOU AGREE TO THESE TERMS OF USE; IF YOU DO NOT AGREE, DO NOT USE THE SITE.
You agree that the Terms of Use, combined with your act of using the Site, have the same legal force and effect as a written contract with your written signature and satisfy any laws that require a writing or signature, including any applicable statute of frauds. You further agree that you shall not challenge the validity, enforceability or admissibility of the Terms of Use on the grounds that it was electronically transmitted or authorized. If you do not agree to be bound by these terms and conditions of use, you may not access or otherwise use this Site. Any person or entity who interacts with the Site through the use of crawlers, robots, browsers, data mining or extraction tools, or other functionality, whether such functionality is installed or placed by such person or entity or a third party, is considered to be using the Site. We reserve the right to revise these terms and conditions from time to time. When we make changes, we will post them here. You may wish to check this section from time to time, because your use of the Site following any changes indicates your agreement to be bound by those modifications.
This Site is offered and available to users who are 16 years of age or older. By using this Site, you represent and warrant that you meet the foregoing eligibility requirement. If you do not meet this requirement, you must not access or use the Site
Site Transactions
If you wish to purchase any product or service made available through the Site (each such purchase, a "Transaction"), you may be asked to supply certain information relevant to your Transaction including, without limitation, information about your method of payment (such as your payment card number and expiration date), your billing address, and your shipping information. YOU REPRESENT AND WARRANT THAT YOU HAVE THE LEGAL RIGHT TO USE ANY PAYMENT CARD(S) OR OTHER PAYMENT METHOD(S) UTILIZED IN CONNECTION WITH ANY TRANSACTION. By submitting such information, you grant to Michele the right to provide such information to third parties for purposes of facilitating the completion of Transactions initiated by you or on your behalf. Verification of information may be required prior to the acknowledgment or completion of any Transaction.
We reserve the right to refuse any order you place with us. We may limit the available quantity of or discontinue any product or service. We may, in our sole discretion, limit or cancel quantities purchased per person, per household or per order. These restrictions may include orders placed by or under the same customer account, the same credit card, and/or orders that use the same billing and/or shipping address. In the event we make a change to or cancel an order, we will attempt to notify you by contacting the e-mail and/or billing address/phone number provided at the time the order was made. We reserve the right to limit or prohibit orders that, in our sole judgment, appear to be placed by dealers, resellers or distributors. We reserve the right to impose conditions on the honoring of any coupon, coupon code, promotional code, or other similar promotion. You agree to pay all charges that may be incurred by you or on your behalf through the Site, at the price(s) in effect when such charges are incurred including, without limitation, all shipping and handling charges. In addition, you remain responsible for any taxes that may be applicable to your Transactions.
Michele's acknowledgement of an order means that your order request has been received; it does not mean that your order has been accepted or shipped or that the price or availability of an item has been confirmed. Michele makes a conscientious effort to describe and display its products and services accurately on the Site. Despite these efforts, a small number of items on the Site may be mispriced, described inaccurately or unavailable, and we may experience delays in updating information on the Site and in our advertising on other sites. As a result, we cannot and do not guarantee the accuracy or completeness of any information, including prices, product images, specifications, availability and services, and we reserve the right to change or update information and to correct errors, inaccuracies or omissions at any time without prior notice. We apologize for any inconvenience. If we determine that there were inaccuracies in our product information, we will cancel your order and notify you of such cancellation via email.
Site Usage Policy
Security


You are prohibited from violating or attempting to violate the security measures on the Site, including, without limitation:

Using a false password or one belonging to another user or accessing data not intended for the user or logging into a server or account which such user is not authorized to access;
Disclosing a password or permitting a third party to use a password or failing to notify us if a password is compromised;
Attempting to probe, scan or test the vulnerability of the system or network or to breach security or authentication measures without proper authorization;
Attempting to interfere with service to any user, host or network, including, without limitation, via means of overloading, "flooding", "mail bombing" or "crashing";
Sending unsolicited e-mail, including promotions and/or advertising of products or services;
Forging any TCP/IP packet header or any part of the header information in any e-mail or newsgroup posting; or
Hijacking all or any part of the Site content, deleting or changing any Site content, deploying pop-up messages or advertising, running or displaying this Site or any Site content in frames or through similar means on another Site, or linking to the Site or any page within the Site, without our specific written permission.

General Rules

You agree to use the Site only for lawful purposes and only for your own personal, non-commercial use. You may not use the Site to transmit, post, download, distribute, copy, display publicly, store or destroy material (a) in violation of any applicable law or regulation, (b) in a manner that will infringe the copyright, patent, trademark, trade secret or other intellectual property rights of others or violate the privacy or publicity or other personal rights of others, or (c) that is libelous, obscene, offensive, threatening, defamatory, abusive or hateful. You may not use the Site to: (a) defame, abuse, harass, stalk, threaten or otherwise violate the legal rights of others, including others' privacy rights or rights of publicity; (b) harvest or collect personally identifiable information about other users of the Site; or; (c) use the Site to advertise or offer to sell or buy goods or services without Michele's express prior written consent.
Violations
We have absolute discretion to determine if any use violates these rules, and to act as we deem appropriate in the event of any violation. Violations of system or network security may result in civil or criminal liability. We will investigate occurrences which may involve such violations and may involve, cooperate with, and make disclosures to, law enforcement authorities in identifying and prosecuting users who are involved in such violations.
Site Contents
Unless otherwise noted, all materials, including images, illustrations, designs, icons, logos, photographs, audio, video clips, text, "look and feel", layout, graphics, messages, files, documents, data, music, software, application updates, and other materials that appear as part of the Site (collectively, the "Contents") whether publicly posted or privately transmitted, as well as all derivative works are property owned, controlled, licensed or used with permission by Fossil Group, Inc., and/or its parents, subsidiaries and affiliates (collectively, "MICHELE"). The Site as a whole and its Contents are protected by copyright, trademark, trade dress and other laws and all worldwide right, title and interest in and to the Site and its Contents are owned by MICHELE or used with permission. Michele.com, MICHELE, the MICHELE logos and all other trademarks appearing on this Site are trademarks of MICHELE or are licensed or used with permission of the owner by MICHELE. You agree not to display or use such trademarks without MICHELE's prior written permission.
The Contents of the Site, and the Site as a whole, are intended solely for personal, non-commercial use by the users of the Site and may not be used except as permitted in these Terms of Use. Michele grants you a limited license to access and make personal use of the Site and the Contents for NONCOMMERCIAL PURPOSES ONLY and only to the extent such use does not violate these Terms of Use including, without limitation, the prohibitions on Site usage section. You may download, copy or print the Contents and other downloadable materials displayed on the Site for your personal, non commercial use only, provided you do not modify or alter the Contents in any way. No right, title or interest in any downloaded materials or software is transferred to you as a result of any such downloading or copying. You may not reproduce (except as noted above), republish, publish, upload, post, transmit, distribute (including by email or other electronic means), publicly display, modify, create derivative works from, sell or participate in any sale of, or exploit in any way, in whole or in part, any of the Contents, the Site, or any related software. Nothing contained on this Site grants or should be construed as granting, any license or right to use, implied or otherwise, any trademarks, trade names, service marks, trade dress, copyrighted or other proprietary material displayed on this Site without the prior written consent of MICHELE or the owner of such material. All rights not expressly granted herein by MICHELE to you are reserved by MICHELE and/or its licensors. Access, downloading, printing, posting, storing or otherwise using the Site or any of the Content for any commercial purpose, whether on behalf of yourself or on behalf of any third party, constitutes a material breach of these Terms of Use.
Third-party trade names, product names and logos, contained in this website may be the trademarks or registered trademarks of their respective owners.
Product Information
All descriptions, images, references, features, content, specifications, products and prices of products and services described or depicted on the Site are subject to change at any time without notice. Certain weights, measures, and other descriptions are approximate and are provided for convenience purposes only. The inclusion of any products or services on the Site does not imply or warrant that these products or services will be available.
MICHELE's products displayed on the Site may also be available in select department and/or company-owned stores in the United States and select foreign markets while supplies last. In some cases, merchandise displayed on the Site may not be available in stores and MICHELE makes no representations or warranties that any of the products or services displayed on the Site will be available at any time or location. Any prices displayed on the Site are quoted in U.S. Dollars.
Colors
We have made every effort to display as accurately as possible the colors of our products that appear on the Site. However, as the actual colors you see will depend on your monitor, we cannot guarantee that your monitor's display of any color will be accurate.
Rules for Promotions
Any sweepstakes, contents, raffles, or other promotions (collectively "Promotions") made available through the Site may be governed by rules that are separate from these Terms of Use. If you participate in any Promotions, please review the applicable rules as well as our Privacy Policy. If the rules for a Promotion conflict with these Terms of use, the Promotion rules will apply.
Returns
If you are not fully satisfied with your purchase of items sold by Michele, you may return it in accordance with Michele's Return Policy. The Return Policy is incorporated into these Terms of Use in its entirety.
User Comments, Feedback, Postcards and Other Submissions
We welcome your reviews, comments, and other communications, photos, videos, or any other content that you submit through or to the Site, or any content or information you publish through any social media and allow Michele to feature, such as your name, social media handle, accompanying text, and any images, videos, or audio from your social media accounts (e.g. Twitter™, Instagram™, Pinterest™) (collectively, "User Content") as long as the User Content submitted by you complies with these Terms of Use. User Content will not include any photographs or images you submit as part of a Transaction (as defined herein). You agree that any User Content: will be accurate; will not violate or facilitate the violation of any law or regulation; will not violate any right of a third party, including copyright, trademark, privacy or publicity rights; will not cause injury to any person or entity; and will not contain, or provide links to, obscene, profane, or threatening language, malware, political campaigning, commercial solicitation, chain letters, mass mailings, any form of "spam", or any material that could be considered harmful, sexually explicit, indecent, lewd, violent, abusive, or degrading. You are solely responsible for the User Content you submit, and Michele assumes no liability for any User Content submitted by you. You acknowledge and agree that we reserve the right (but have no obligation do any or all of the following, in our sole discretion: (i) monitor User Content; (ii) alter, remove, or refuse to post or allow to be posted any User Content; and/or (iii) disclose any User Content, and the circumstances surrounding its transmission, to any third party. For any User Content you submit, you grant to MIchele a non-exclusive, sub-licensable, fully paid-up, perpetual, irrevocable, royalty-free, transferable right and license to use, display, perform, transmit, copy, modify, delete, adapt, publish, translate, create derivative works from, sell and distribute such User Content and to incorporate the User Content into any form, medium, or technology, now known or hereafter developed, throughout the world, all without compensation to you. For this reason, do not send us any User Content that you do not wish to license to us, including any confidential information or any original creative materials such as stories, product ideas, computer code or original artwork. In addition, you grant to Michele the right to include the name provided along with the User Content submitted by you; provided, however, Michele shall have no obligation to include such name with such User Content. We are not responsible for the use or disclosure of any personal information that you voluntarily disclose in connection with any User Content you submit. You represent and warrant that you have all rights necessary for you to grant the licenses granted in this section, including but not limited to permission from or on behalf of any individuals that appear in the User Content to use, and grant to third parties such as Michele the right to use, their name, image, voice and/or likeness without compensation to you or any other person or entity. You further irrevocably waive any "moral rights" or other rights with respect to attribution of authorship or integrity of materials regarding User Content that you may have under any applicable law under any legal theory.
Your Privacy Rights
If you elect to provide MICHELE with your email address and check the box to receive email offers, You agree that MICHELE may send electronic mail to you for the purpose of advising you of changes or additions to this Site, about any of MICHELE's products or services, or for such other purpose(s) as MICHELE deems appropriate. All information we collect on this Site is subject to our Privacy Policy. By using the Site, you consent to all actions taken by us with respect to your information in compliance with the Privacy Policy.
Indemnification
As a condition of the use of this Site, You agree to defend, indemnify, and hold Michele and its respective employees, directors, officers, agents, vendors and suppliers harmless from and against any and all liabilities, losses, investigations, inquiries, claims, suits, damages, costs and expenses, including attorneys' fees, arising from: (i) your use of and access of the MICHELE.com website; (ii) your violation of any term of these Terms of Use; (iii) your violation of any third party right, including without limitation any copyright, property, or privacy right; or (iv) any claim that your use of the MICHELE.com website caused damage to a third party.
Links to Other Websites
To the extent that this Site contains links to outside services and resources, including other websites or social media sites, the availability and content of which MICHELE does not own, operate or control, any concerns regarding any such service or resource, or any link thereto, should be directed to the particular outside service, resource or website. Any such links are provided solely as a convenience to you. If you click on these links, you will leave this Site. MICHELE makes no representations or warranties concerning and is not responsible for the content, information or other material on or accessed from any other websites that are not owned, operated or controlled by MICHELE. Your linking to this web site, off-site pages or other sites is at your own risk and without the consent of MICHELE.
Risk of Loss
Except as otherwise set forth herein, the risk of loss and title to products purchased on the Site passes to the purchaser upon delivery to the carrier.
Export Policy
You agree that any purchased goods licensed or sold on the Site, which may include technology software, and all software, including all HTML code and controls that are contained on the Site, are subject to customs and export control laws and regulations of the United States of America and may also be subject to the customs and export laws and regulations of the country in which the products are manufactured and/or received. THE COPYING OR REPRODUCTION OF SUCH SOFTWARE TO ANY OTHER SERVER OR LOCATION FOR FURTHER REPRODUCTION OR REDISTRIBUTION IS EXPRESSLY PROHIBITED. By purchasing, downloading, or using technology or software from the Site, you agree to abide by applicable laws, rules, and regulations including, but not limited to, the Export Administration Act and the Arms Export Control Act, and you represent and warrant that you will not transfer, by electronic transmission or otherwise, the software or technology to a foreign national or a foreign destination in violation of the law.
Disclaimer
TO THE FULLEST EXTENT PERMITTED BY APPLICABLE LAW, MICHELE ASSUMES NO RESPONSIBILITY FOR AND SHALL NOT BE LIABLE FOR ANY DAMAGES TO, INTERRUPTION OF SERVICE OR VIRUSES THAT MAY INFECT YOUR COMPUTER OR TELECOMMUNICATIONS EQUIPMENT ARISING FROM YOUR ACCESS TO OR USE OF THIS SITE AND ITS CONTENTS. IN NO EVENT SHALL MICHELE OR ANY OF ITS AFFILIATED ENTITIES OR SUPPLIERS OR THEIR RESPECTIVE OFFICERS, DIRECTORS, ATTORNEYS, EMPLOYEES OR AGENTS BE LIABLE FOR ANY INDIRECT, SPECIAL, PUNITIVE, INCIDENTAL, EXEMPLARY OR CONSEQUENTIAL DAMAGES, EVEN IF MICHELE HAS BEEN PREVIOUSLY ADVISED OF THE POSSIBILITY OF SUCH DAMAGES, WHETHER IN AN ACTION UNDER CONTRACT, NEGLIGENCE OR ANY OTHER THEORY, ARISING OUT OF OR IN CONNECTION WITH THE USE, INABILITY TO USE OR PERFORMANCE OF THE INFORMATION AND SERVICE AVAILABLE FROM THE SITE. THESE LIMITATIONS SHALL APPLY NOTWITHSTANDING ANY FAILURE OF ESSENTIAL PURPOSE OR THE EXISTENCE OF ANY LIMITED REMEDY. IF YOU ARE DISSATISFIED WITH THE SITE, ANY CONTENT ON THE SITE, OR THESE TERMS OF USE, YOUR SOLE AND EXCLUSIVE REMEDY IS TO DISCONTINUE USING THE SITE. BECAUSE SOME JURISDICTIONS DO NOT ALLOW LIMITATIONS ON HOW LONG AN IMPLIED WARRANTY LASTS, OR THE EXCLUSION OR LIMITATION OF LIABILITY FOR CONSEQUENTIAL OR INCIDENTAL DAMAGES, THE ABOVE LIMITATIONS MAY NOT APPLY TO YOU. THE FOREGOING PARAGRAPH SHALL NOT APPLY TO RESIDENTS OF NEW JERSEY. WITH RESPECT TO THE RESIDENTS OF NEW JERSEY, MICHELE OR ITS EMPLOYEES, DIRECTORS, OFFICERS OR AGENTS SHALL NOT BE LIABLE FOR ANY LOSSES OR DAMAGES ARISING OUT OF OR IN CONNECTION WITH YOUR USE OF OR INABILITY TO USE THE SITE, OR ANY MATERIALS THEREIN UNLESS SUCH DAMAGES OR INJURIES ARE THE RESULT OF MICHELE'S NEGLIGENT, FRAUDULENT OR RECKLESS ACTS OR INTENTIONAL MISCONDUCT.
TO THE FULLEST EXTENT PERMITTED BY APPLICABLE LAW, MICHELE IS NOT RESPONSIBLE OR LIABLE WHATSOEVER IN ANY MANNER FOR ANY CONTENT POSTED ON OR AVAILABLE THROUGH THE SERVICES (INCLUDING CLAIMS OF INFRINGEMENT RELATING TO THAT CONTENT), FOR YOUR USE OF THE SERVICES, OR FOR THE CONDUCT OF THIRD PARTIES ON OR THROUGH THE SERVICES.
Inaccuracy Disclaimer
From time to time there may be information on this Site that contains typographical errors, inaccuracies, or omissions, including those that may relate to product descriptions, pricing, availability, shipping, store locations and job postings. We reserve the right to correct any errors, inaccuracies or omissions and to change or update information at any time without prior notice. We apologize for any inconvenience this may cause you.
MICHELE will use commercially reasonable efforts to provide accurate and updated information. However, MICHELE cannot and does not guarantee the accuracy of such information. Finally, through the Site, MICHELE provides the capability for you to upload and download files from/to your computer. Although MICHELE takes the security precautions outlined in the Terms of Use and Privacy Policy, there can be no guarantee that files you download from the Site will be corruption free, will not be intercepted by pirates, or will meet your needs and expectations.
Disclaimers of Warranties
TO THE FULLEST EXTENT PERMITTED BY APPLICABLE LAW, MICHELE MAKES NO REPRESENTATION OR WARRANTIES AS TO ACCURACY. ALL INFORMATION AND MATERIALS AVAILABLE ON THE SITE IS PROVIDED "AS IS" WITHOUT WARRANTY OF ANY KIND, EITHER EXPRESS OR IMPLIED, INCLUDING, BUT NOT LIMITED TO, THE IMPLIED WARRANTY OF MERCHANTABILITY, FITNESS FOR A PARTICULAR PURPOSE, OR NON-INFRINGEMENT. TO THE FULLEST EXTENT PERMISSIBLE BY THE APPLICABLE LAW, MICHELE DISCLAIMS ALL WARRANTIES, EXPRESS OR IMPLIED, INCLUDING, BUT NOT LIMITED TO, IMPLIED WARRANTIES OF MERCHANTABILITY AND FITNESS FOR A PARTICULAR PURPOSE WITH RESPECT TO YOUR USE OF THIS SITE. THE SITE MAY INCLUDE INACCURACIES, MISTAKES OR TYPOGRAPHICAL ERRORS. WE DO NOT WARRANT THAT THE CONTENT WILL BE UNINTERRUPTED OR ERROR FREE. MICHELE DOES NOT WARRANT THAT THE SITE, ITS SERVERS OR EMAIL SENT FROM THE SITE ARE FREE OF VIRUSES OR OTHER HARMFUL COMPONENTS.
Jurisdiction
Unless otherwise specified and except to the extent MICHELE's products are offered for sale in the United States through this Site, this Site and the Contents thereof are displayed solely for the purpose of promoting MICHELE's products and services available in the United States and select foreign markets. This Site is controlled and operated by MICHELE from its offices in Richardson, Texas. MICHELE makes no representation that materials on the Site are appropriate or available for use in other locations, and accessing them from territories where their contents are illegal is prohibited. Those who choose to access this Site from other locations do so on their own initiative and are responsible for compliance with local laws.
Governing Law and Jurisdiction
This Agreement shall be governed by, construed and enforced in accordance with the laws of the State of Texas, without giving effect to any conflict of law provisions. Any dispute arising under this Agreement shall be resolved exclusively by an appropriate federal or state court sitting in the State of Texas.
Patent Notice
Certain activities provided via the website may be covered by U.S. Patent 6,091,956.
Notices for Reporting and Making Claims of Copyright Infringement
This policy is intended to comply fully with the requirements of the Online Copyright Infringement Liability Limitation Act and the Digital Millennium Copyright Act. MICHELE will investigate notices of copyright infringement and take appropriate actions under the Digital Millennium Copyright Act, Title 17, United States Code, Section 512(c)(2) ("DMCA"). If you believe that your work has been copied in a way that constitutes copyright infringement, please provide MICHELE's copyright agent the written information specified below:
An electronic or physical signature of the person authorized to act on behalf of the owner of the copyright interest
A description of the copyrighted work that you claim has been infringed upon
A description of where the material that you claim is infringing is located on the site
Your address, telephone number, and e-mail address
A statement by you that you have a good faith belief that the disputed use is not authorized by the copyright owner, its agent, or the law
A statement by you, made under penalty of perjury, that the above information in your notice is accurate and that you are the copyright owner or authorized to act on the copyright owner's behalf
Pursuant to the DMCA, written notification of claimed copyright infringement must be submitted to the following designated agent for this website:
MICHELE
General Counsel - Intellectual Property
901 S. Central Expressway
Richardson, TX 75080
Attn: DMCA Copyright Agent
VIA EMAIL: legal@fossil.com
Notice to California Residents
Under California Civil Code Section 1789.3, California users are entitled to the following consumer rights notice: If you have a question or complaint regarding the Site, please send an email to service@michele.com. You may also contact us by writing to Michele Customer Care Guest Services, 901 S. Central Expressway, Richardson. Texas 75080, or by calling us at (800) 522-8463. California residents may reach the Complaint Assistance Unit of the Division of Consumer Services of the California Department of Consumer Affairs by mail at 1625 North Market Blvd., Sacramento, CA 95834, or by telephone at (916) 445-1254 or (800) 952-5210.
Modifications to Terms of Use
MICHELE, in its sole discretion, reserves the right to update, revise, supplement and to otherwise modify these Terms of Use, and to impose new or additional terms and conditions on your use of the Site from time to time. Such updates, revisions, supplements, modifications and additional rules, policies, terms and conditions (collectively referred to in these Terms of Use as "Additional Terms") will be effective immediately and incorporated into these Terms of Use upon notice thereof, which may be given by any reasonable means, including by posting to the Site. Your continued viewing or use of the Site following such notice will be deemed to conclusively indicate your acceptance of any and all such Additional Terms.
Termination
This Agreement is effective unless and until terminated by either you or MICHELE. You may terminate this Agreement at any time by discontinuing use of the Site. MICHELE also may terminate this Agreement at any time and may do so immediately without notice, and accordingly deny you access to the Site, if in MICHELE's sole discretion you fail to comply with any term or provision of this Agreement.
Waiver
MICHELE's failure to enforce strict performance of any provision of these Terms of Use will not constitute a waiver of MICHELE's right to subsequently enforce such a provision or any other provision of this Agreement, nor will any delay or omission on the part of MICHELE to exercise or take advantage of any right or remedy that MICHELE has or may have hereunder, operate as a waiver of any right or remedy.
Severability
In the event that any of the provisions of this Agreement shall be held by a court or other tribunal of competent jurisdiction to be invalid or unenforceable, the remaining portion hereof shall remain in full force and effect and such a provision shall be enforced to the maximum extent possible so as to effect the intent of the parties and shall be reformed to the extent necessary to make such provisions valid and enforceable.
Last Updated: June 29, 2021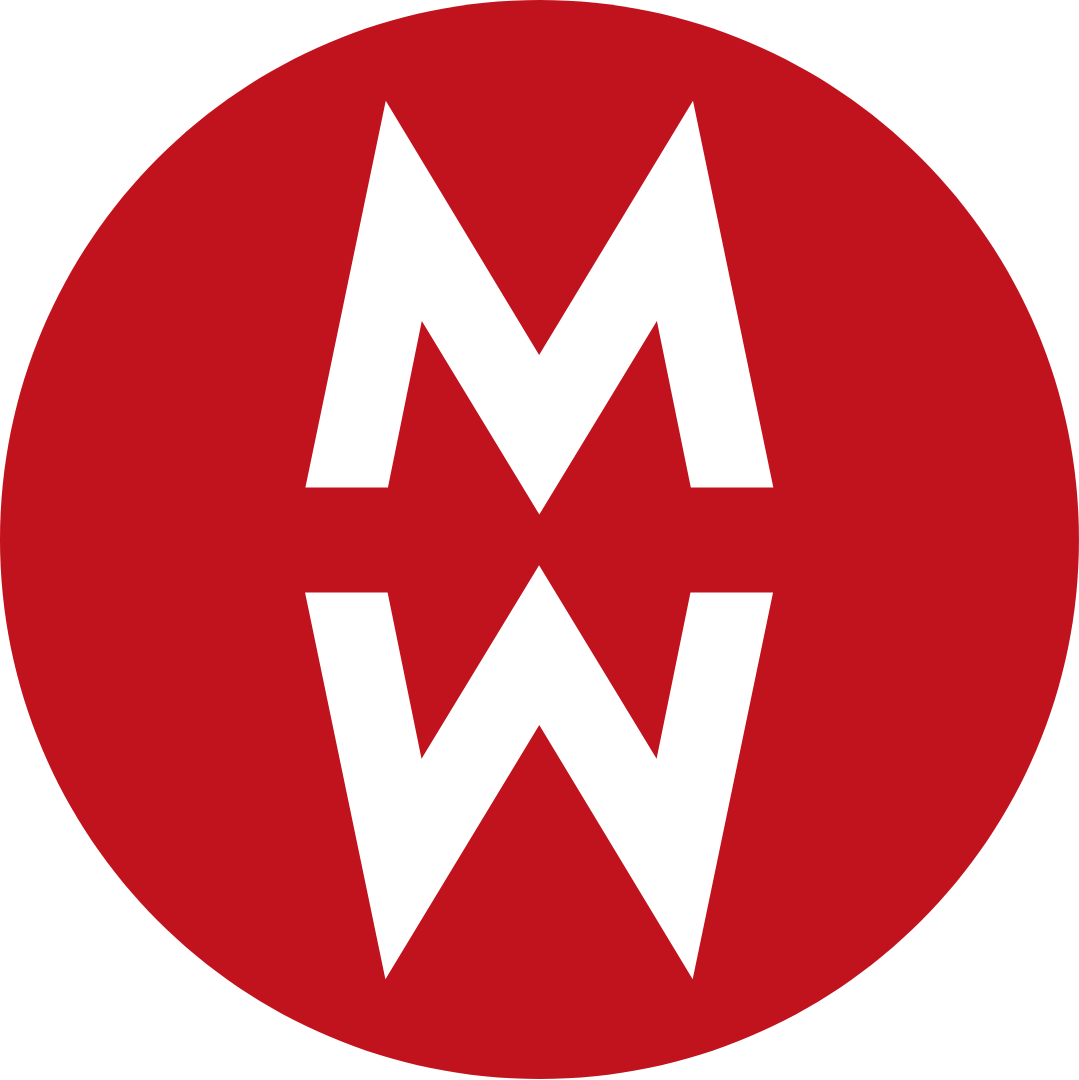 contact us
Monday-Friday 8am-8pm CST | Saturday 9am-7pm CST
Monday-Friday 8am-8pm CST
Saturday 9am-7pm CST
---
EMAIL
service@MICHELE.com
---