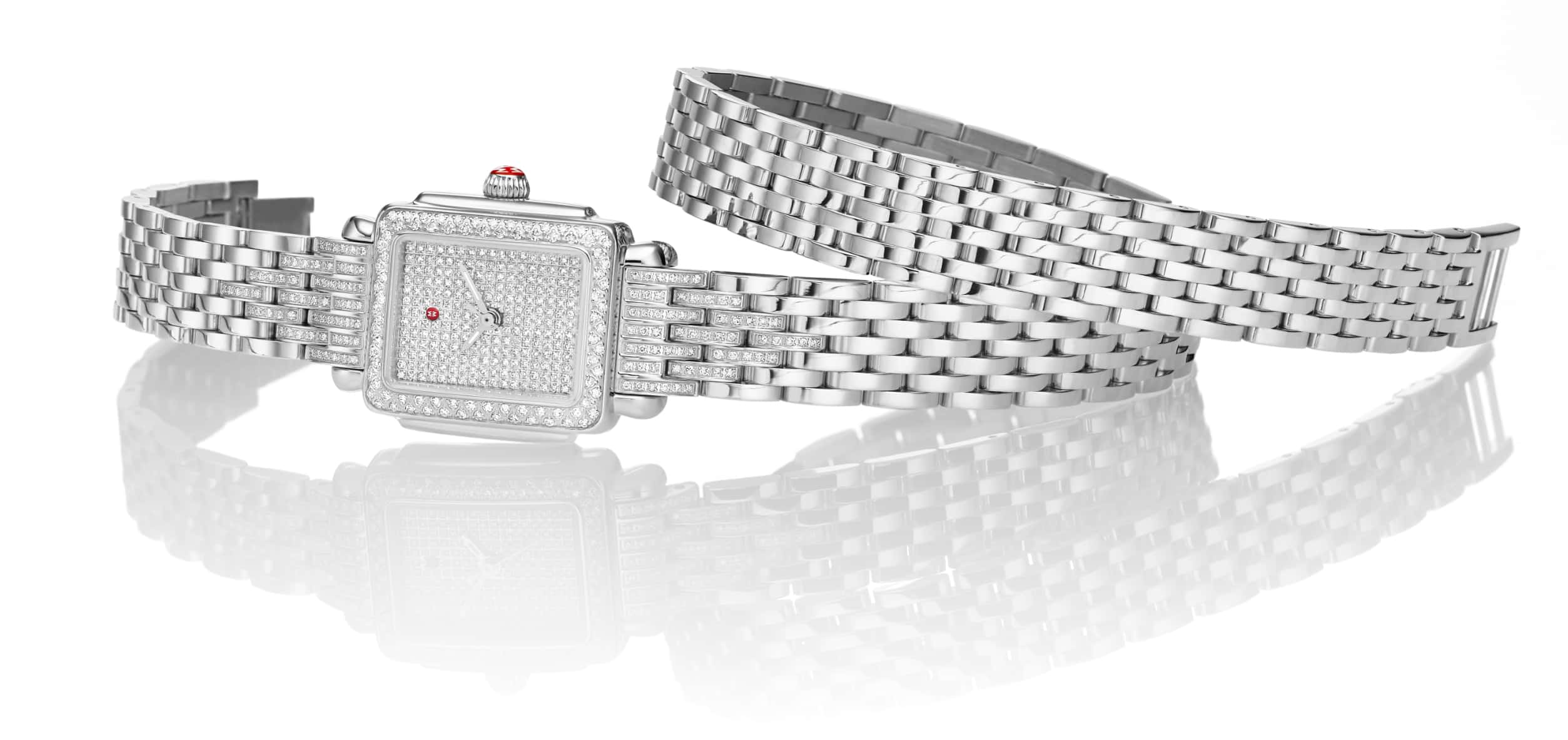 limited & special
edition collections
Rare and exclusive, these pieces offer stand out style with unique designs and one-of-a-kind dials available in small quantities for a limited time.
Limited Edition Watches For Women
Limited Edition Watches For Your One-Of-A-Kind Style
From the way you wear your hair to the way you decorate your home, your style and individuality is one-of-a-kind. You know how to take the latest trends and customize them to your unique taste, which is what makes our limited edition watches perfect for you. Accented with handset diamonds, unique dial designs and MICHELE's iconic red crown, these special edition watches have everything you love about our watches plus a little extra. With designs in iconic silhouettes like Deco, Deco Madison and Serein, you don't have to sacrifice your favorite style to have something special and new. Explore our world of limited edition watches today to discover the elegant style you love the most.
Special Edition Watches That Redefine Luxury
Go beyond elevating your everyday into a world of rare beauty with our special edition watches. These stunning timepieces feature classic MICHELE details you've come to expect like precise attention to detail, 18k gold, durable stainless steel, uniform and hand-polished diamonds and timeless design style. From the square watch shape of our Decos to the sleek round watch design of our Sereins, our limited edition watches are made to stand out and reflect the most rare and beautiful aspects of who you are. Your life is full of depth and dimension and your watch should reflect that. Whether it's a bold and colorful piece, a two-tone watch that gives you the best of both worlds or a stunning monochromatic watch, we have what you need to set your style apart from the crowd.
MICHELE watches are the best way to celebrate the milestone moments in life; from graduating or earning a promotion at work to celebrating a birthday, anniversary or just because – you can never go wrong with a MICHELE watch. When you want to take your gift to the next level, it's time to shop our collection of limited edition watches. Designed to celebrate life's beautiful moments and make her feel treasured, these glamorous watches are more than a gift – they're a keepsake. Select styles can even be engraved with a special message so she can always remember her success and how proud you are of her. Unlike some limited edition products that are only in style for the duration of a trend, our special edition watches are enviable pieces season after season. The signature design style of our watches transcends time and stays true to the effortless beauty found inside every MICHELE woman.
Inspired Limited Edition Watches For The Driven Woman
You never settle for less. Whether it's at your job, when you're working towards a personal goal or going on vacation, you expect a certain level of performance and functionality in every area of your life. A limited edition watch from MICHELE is designed to live up to your expectations and beyond. Sleek, fashionable, personal and aspirational, these luxury watches are the perfect way to take your wardrobe to the next level. Discover the individuality and elegance that a special edition watch from MICHELE brings to your everyday and never settle for less.