OUR MOST EXCLUSIVE DESIGNS
Limited &
Special Editions
Small quantities and one-of-a-kind dials with rare designs as unique as the person who wears it.
SHOP OUR COLLECTIONS
The Look
Book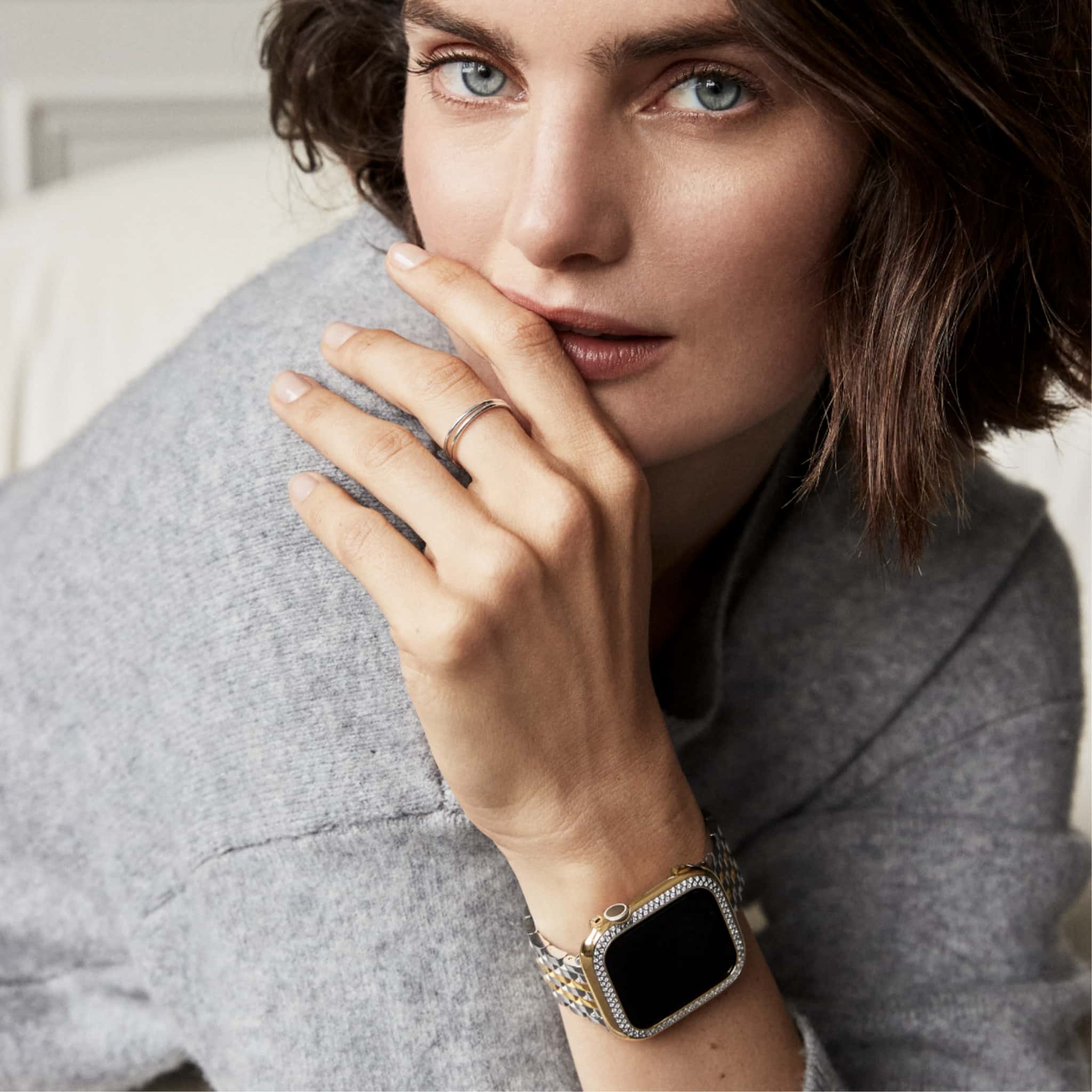 Accessories
for Apple Watch®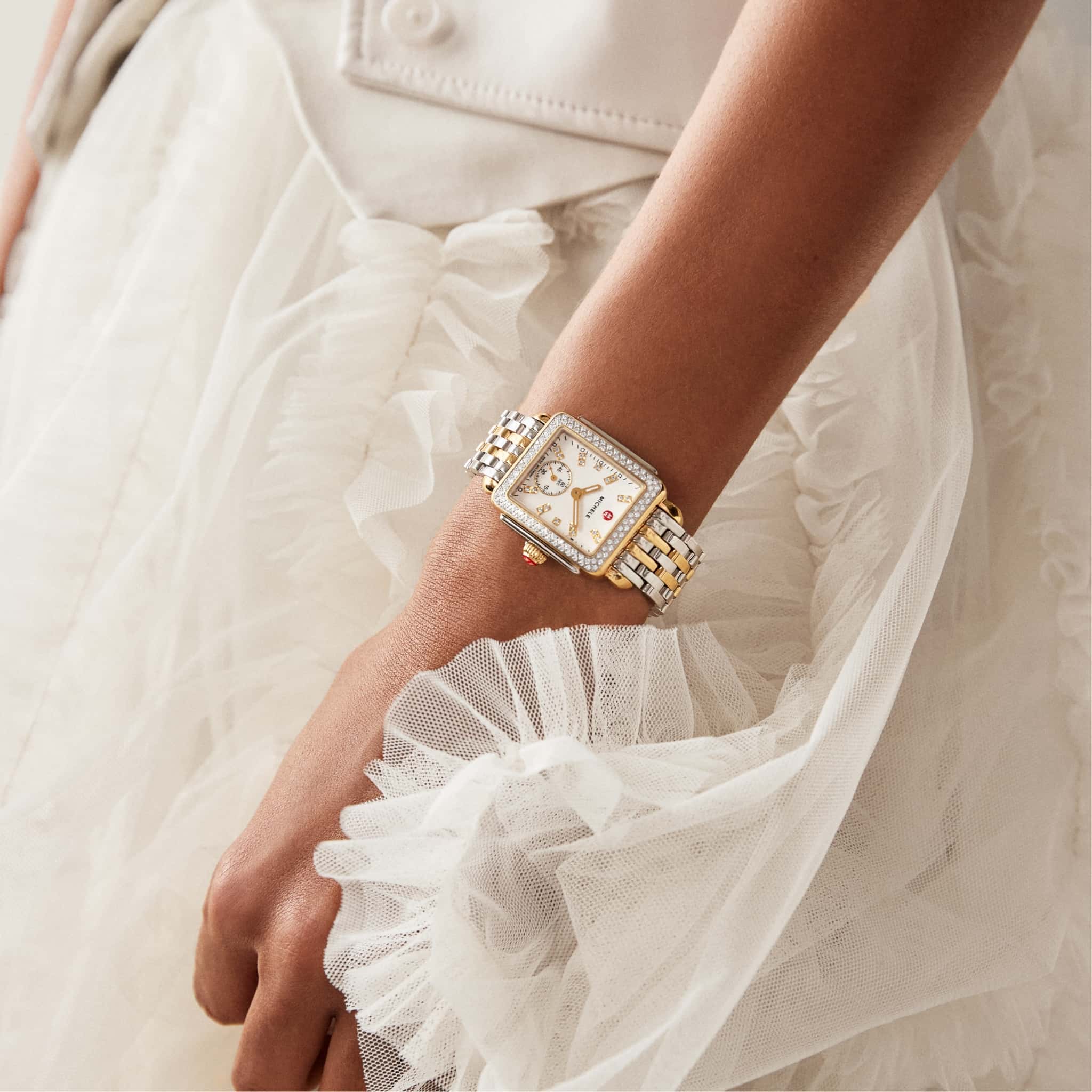 Weddings &
Anniversaries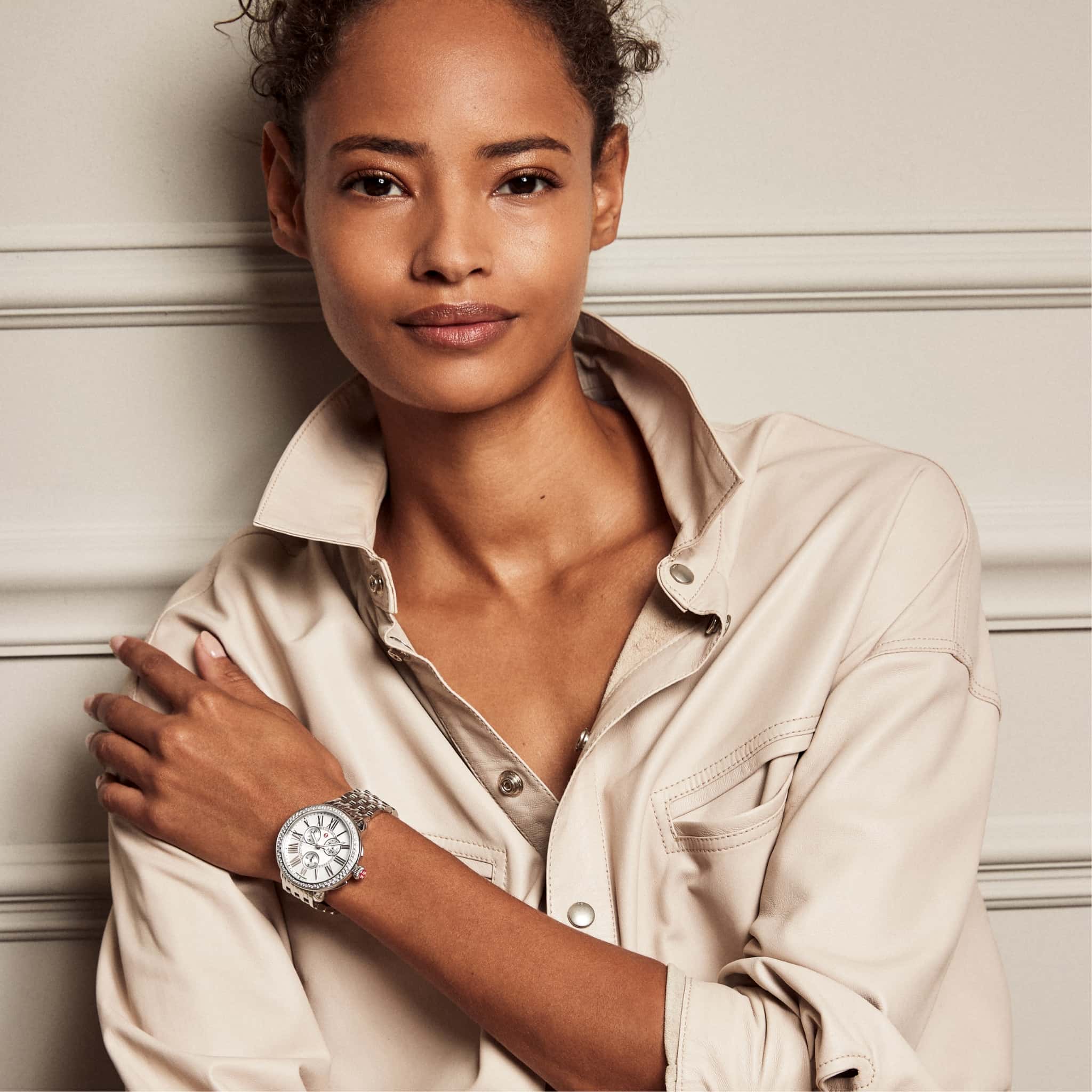 Serein
Collection
MICHELE Watches: For Women Who Are Bold, Feminine And Unforgettable.
Created for women, by women, MICHELE watches offer elevated luxury that works with every style. Boldly feminine and beautiful, our watches feature hand-set diamonds that express confidence, radiance and vibrancy. Each MICHELE watch is both an extension and a reflection of the woman who wears it.
The Unmistakable Luxury of MICHELE Watches Inspires Beauty
You've earned your success and MICHELE watches help you celebrate milestone moments season after season. From our signature red crown logo to the iconic seven link bracelets, these diamond watches are timeless luxury staples that are instantly recognizable everywhere you go. With a multitude of silhouettes, 18K gold plating, Italian leather and design features you'll love the styles you choose and feel confident to achieve success in the world around you. Continue to be unlike any other and inspire those around you with your MICHELE watch.
Popular Searches