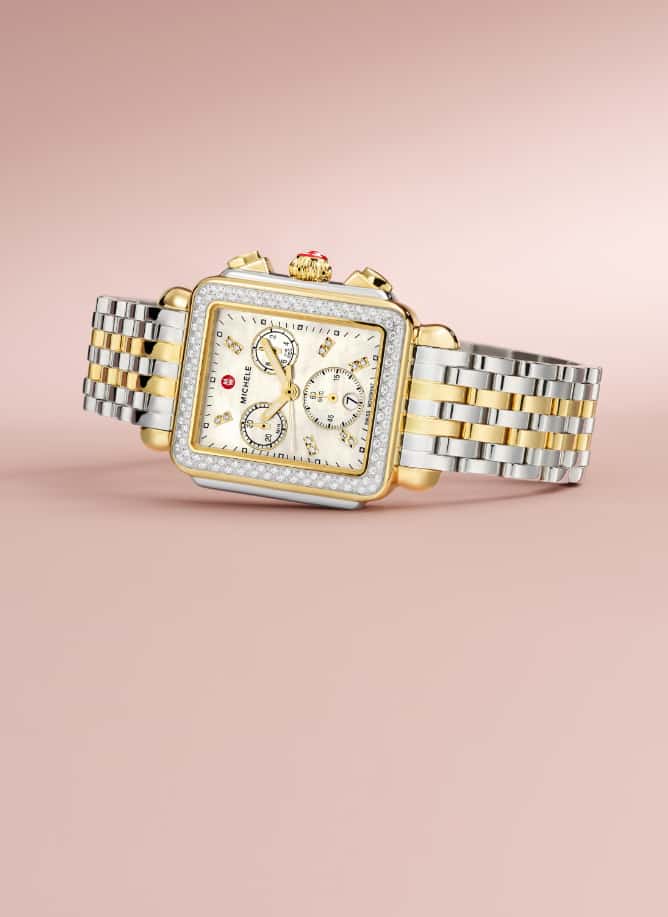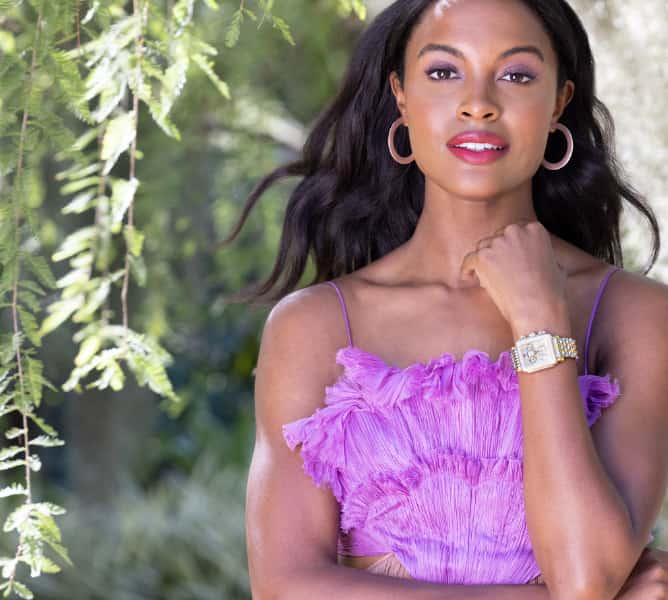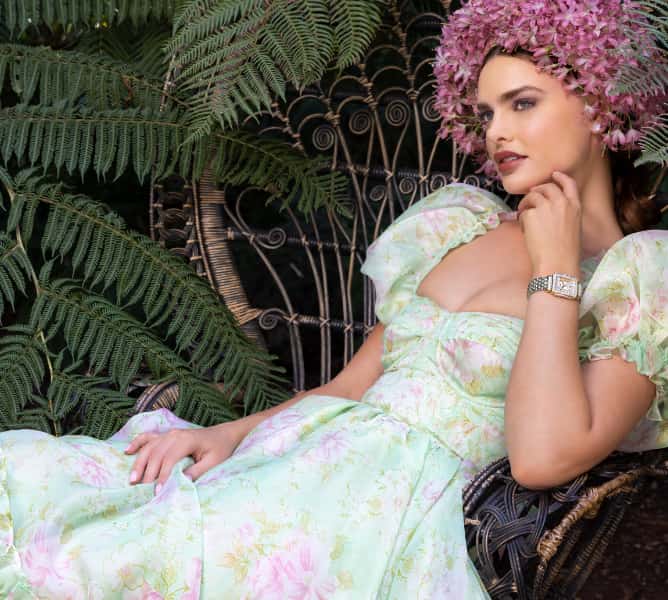 The Deco Collection: Inspiring Beauty For Over 20 Years
Bold, elegant, glamorous – it's just a few of the things you have in common with our iconic Deco watches. Your style is unapologetic, representing your inner strength and confidence that's perfectly combined with grace and elegance. The MICHELE Deco Collection easily combines strong artistic lines with opulent, delicate details to give you feminine style that transcends time. In the art deco style, these luxury watches easily mold to suit your taste. Use them as an accent to be the focal point of your look or embrace the genre and combine your favorite patterns and colors for a truly signature style. MICHELE Deco watches feature an art deco-inspired silhouette formed by straight and curved lines, signature red logo crowns and stunning seven-link bracelets. Luxury meets creativity with the bold and beautiful design details of our Deco watches. Stainless steel silver, 18k gold, two-tone and exotic leather give you plenty of ways to customize your watch to match your style. Handset diamonds take things to the next level with sparkling attention to detail and precise placement. Designed with an MW-pattern, hand-set diamond bezel, double diamond indexes, Swiss chronograph movement and mother-of-pearl dial, the Deco has been MICHELE's signature timepiece for two decades.
Deco Collection Watches Represent Timeless Beauty & Luxury
With all of the design details, diamonds and luxury materials that go into creating a one-of-a-kind MICHELE Deco watch, it's no surprise that it's been an iconic collection for generations. It's also been the inspiration for some of our other must-have collections like the Deco Madison and Deco Mid. These diamond watches accompany you season after season for all occasions, taking your enviable style to the next level. Your life is anything but predictable and you deserve a watch that can bridge the gaps in your day and keep your style fresh, beautiful and luxurious. Add a Deco Collection watch to your wardrobe and easily elevate your everyday style.