JUST IN
bands for
apple watch®
Chic, classic & high-fashion, MICHELE's latest bands are more versatile than ever with interchangeable endpieces compatible with 38/40mm and 42/44mm Apple Watch® cases.
SHOP NOW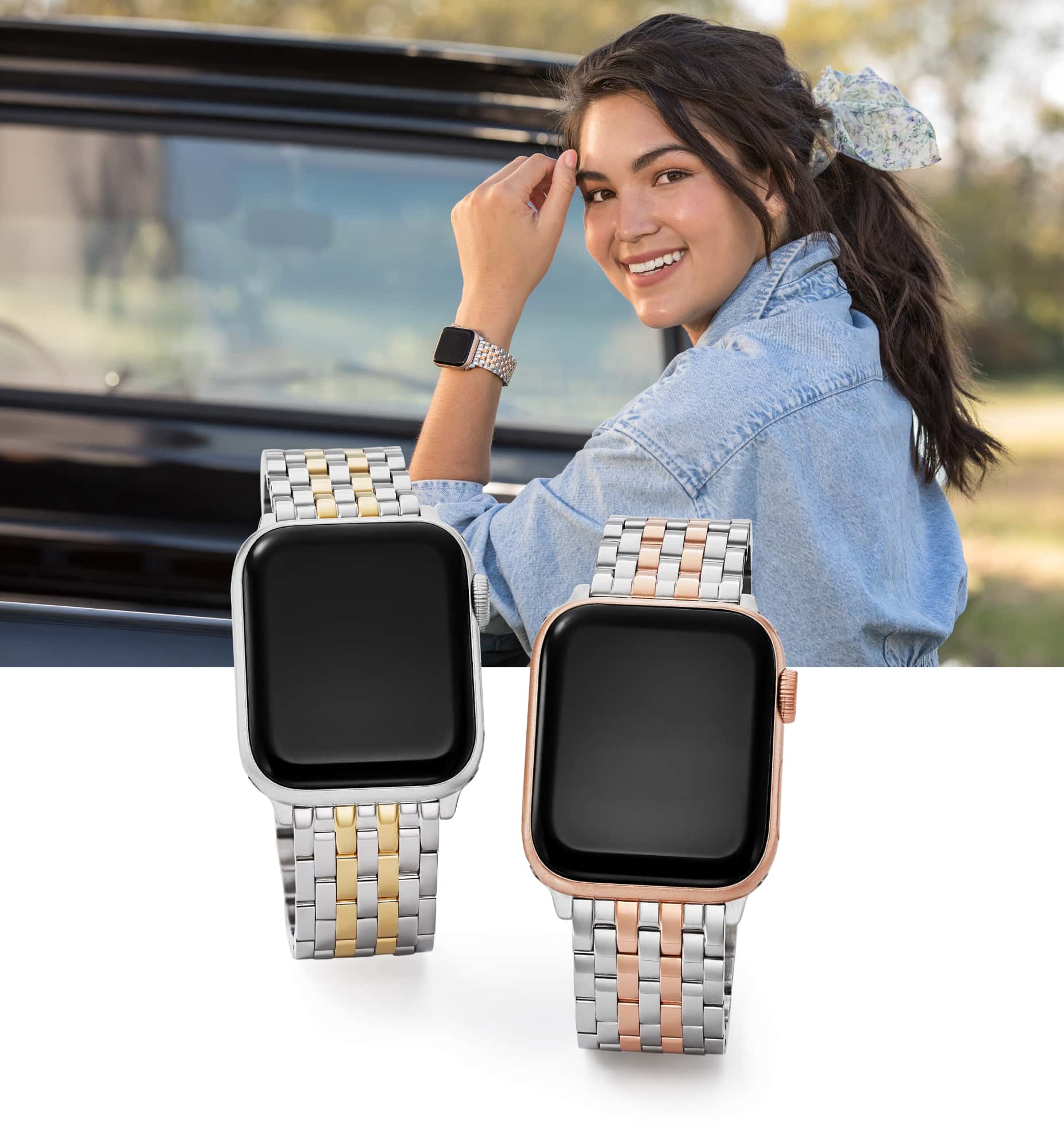 THE CLASSICS
a timeless take
Give your moden tech an iconic MICHELE look in our signature
seven-link bracelet bands in all your favorite tones.
SHOP NOW
Michele Bands
For Apple Watch®
SILICONE-WRAPPED BANDS
chic & sporty
MICHELE's signature silicone-wrapped style—for
creating an effortlessly high-fashion look.
SHOP NOW
Silicone Wrapped Bands
For Apple Watch®