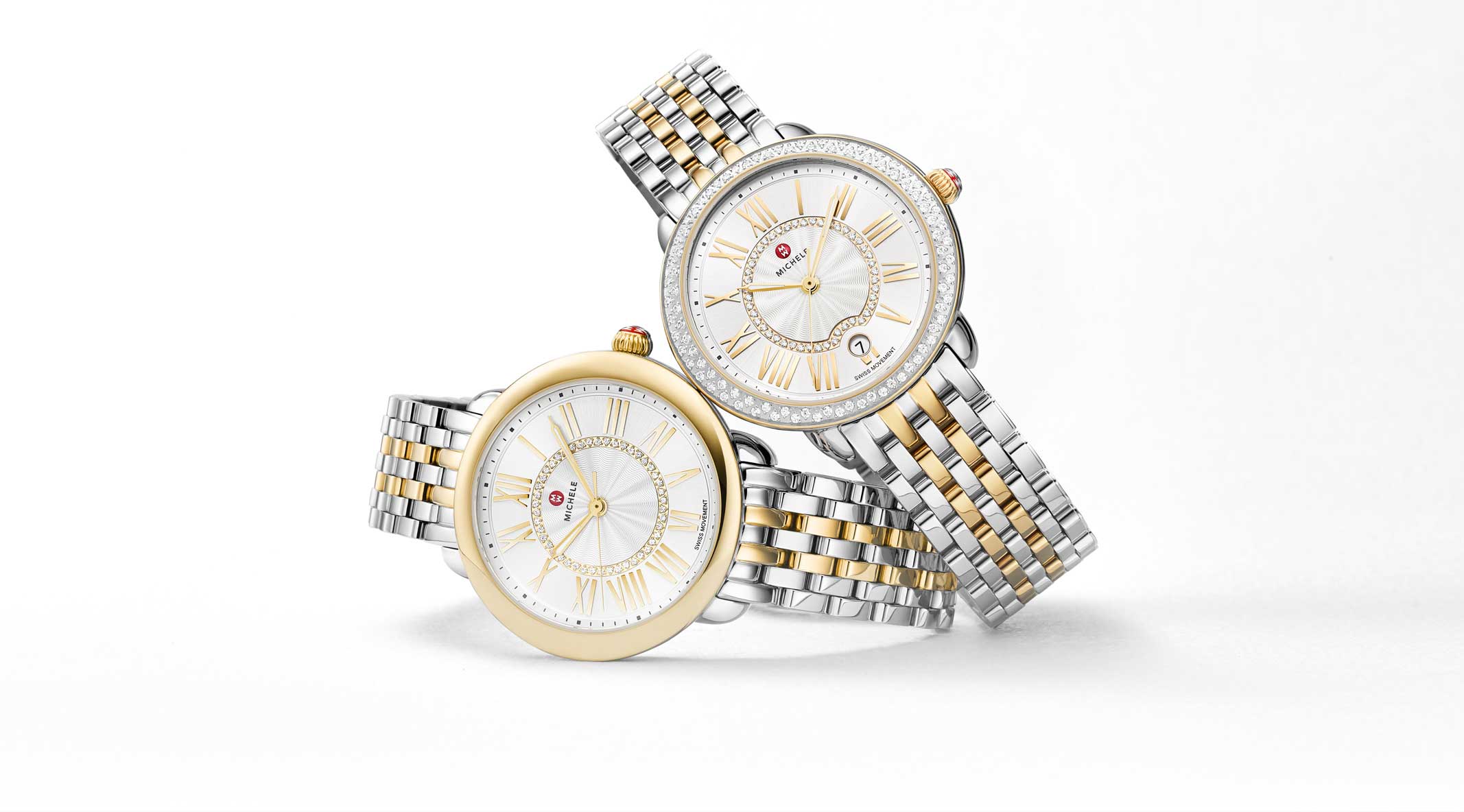 the serein collection
Feminine, elegant and timeless, the Serein features effortless curves with brilliant diamonds to integrate poise with functionality.
Serein Mid Watches
Serein Mid Watches Radiate Beauty
Glamour, elegance and luxury – it all shines from the inside and inspires those around you. Accent your natural beauty with the radiant halo of signature zigzag diamonds and the iconic red crown featured on our Serein Mid watches. The timeless round silhouette of these luxury timepieces makes them enviable touches that complement your every style. You don't take yourself too seriously, but you put thought into every decision you make. When you leave your house, you always feel confident and beautiful because you've put in the work. When you style your outfit with a Serein Mid watch, you're getting bold style that's also graceful and feminine. You'll feel ready to take on the world, achieve your goals and feel beautiful while doing it with one of these stunning timepieces wrapped around your wrist. Discover what makes our sparkling Serein Mid watches a must-have addition to your wardrobe today.
Serein Mid Watch Styles Complement Who You Are
You embody all good things in life. You've discovered the secret to balancing a successful career and growing family. You're equal parts grit and grace, beauty and determination, dependability and spontaneous fun. You inspire the world around you to be better and live up to its full potential. You deserve a watch that can keep up and complement every facet of who you are – you deserve a Serein Mid watch. Whether you're celebrating a milestone moment like a promotion at work, an anniversary, or birthday, or you are celebrating just because, these watches were made for you. Made by women, for women, each MICHELE watch features design details that keep your look fresh season after season, so you always look and feel your best. Whether you're juggling your career and home responsibilities or dreaming big things for the future, you'll love the way Serein Mid watches enhance your confidence and help you chase your dreams.