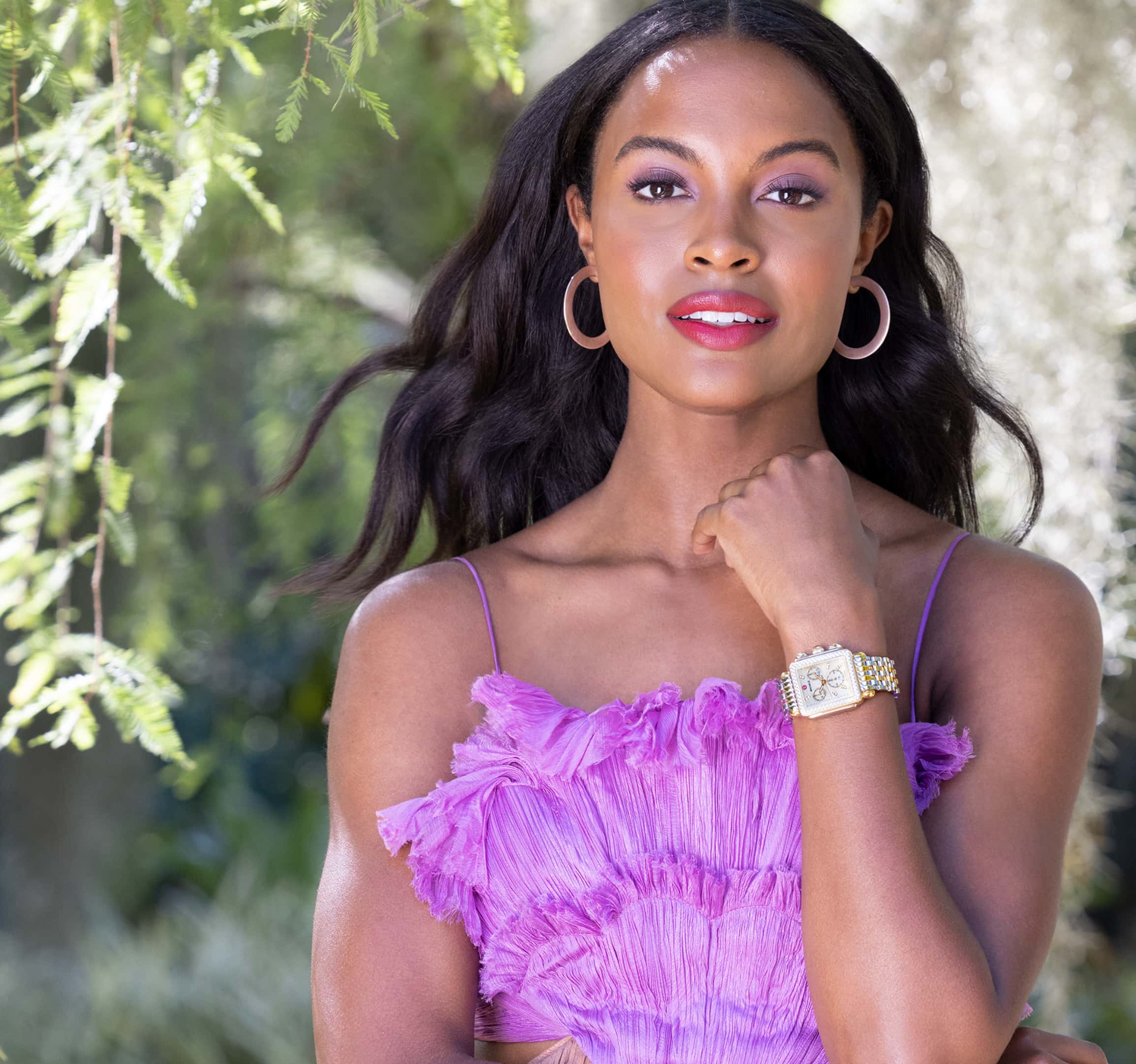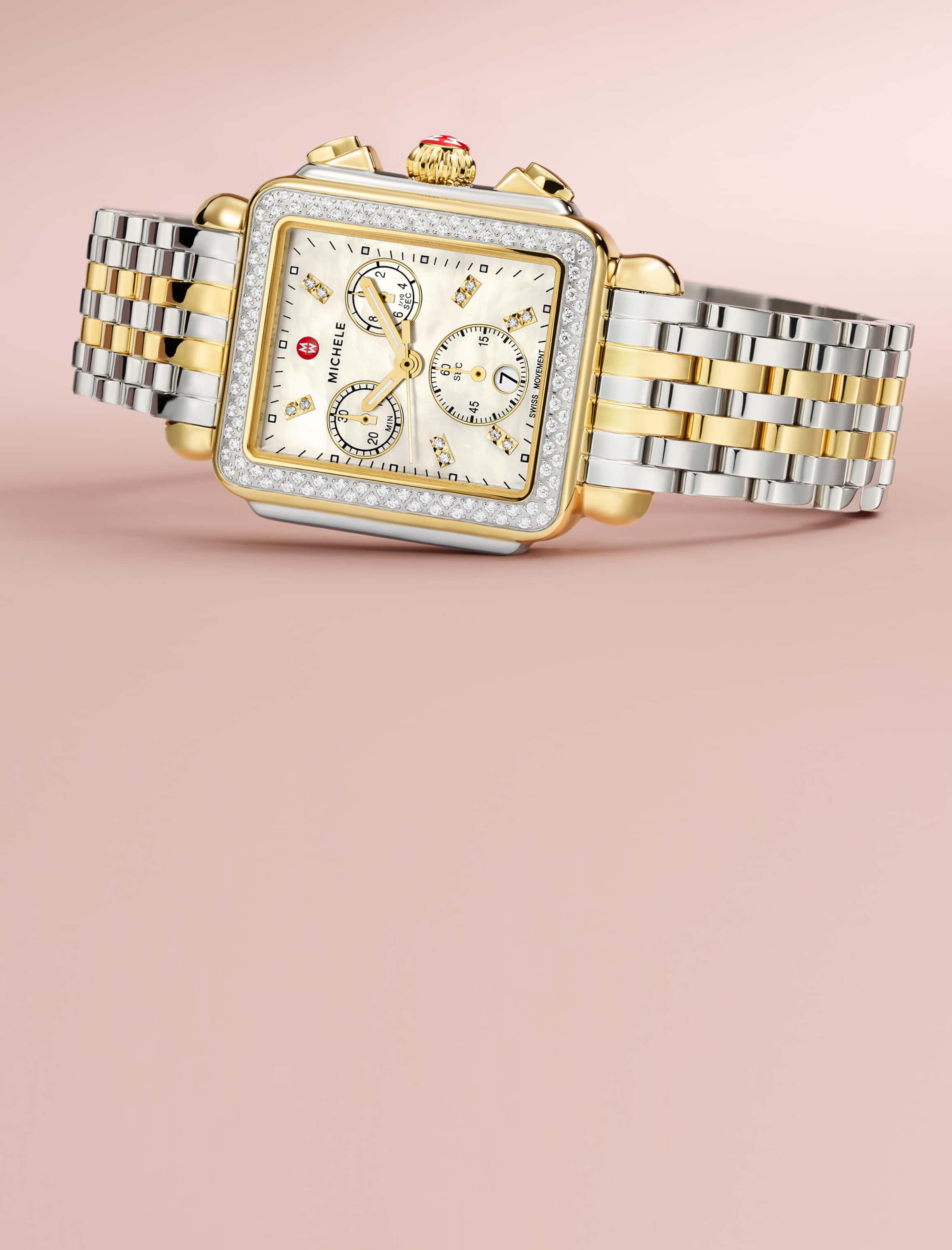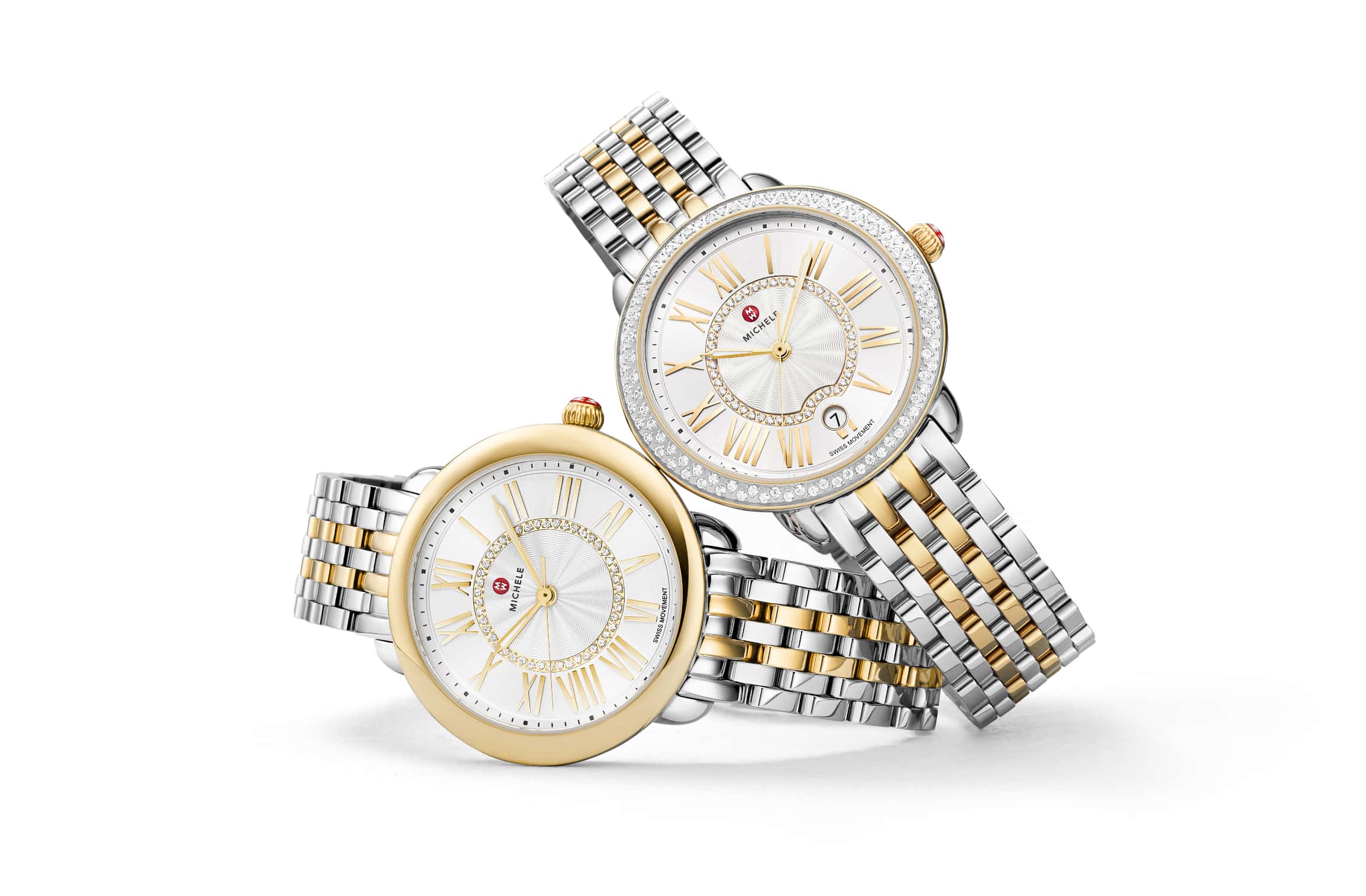 SEREIN COLLECTION
Elegant and timeless,
the Serein features effortless
curves with brilliant diamonds to
integrate poise with functionality.
SHOP SEREIN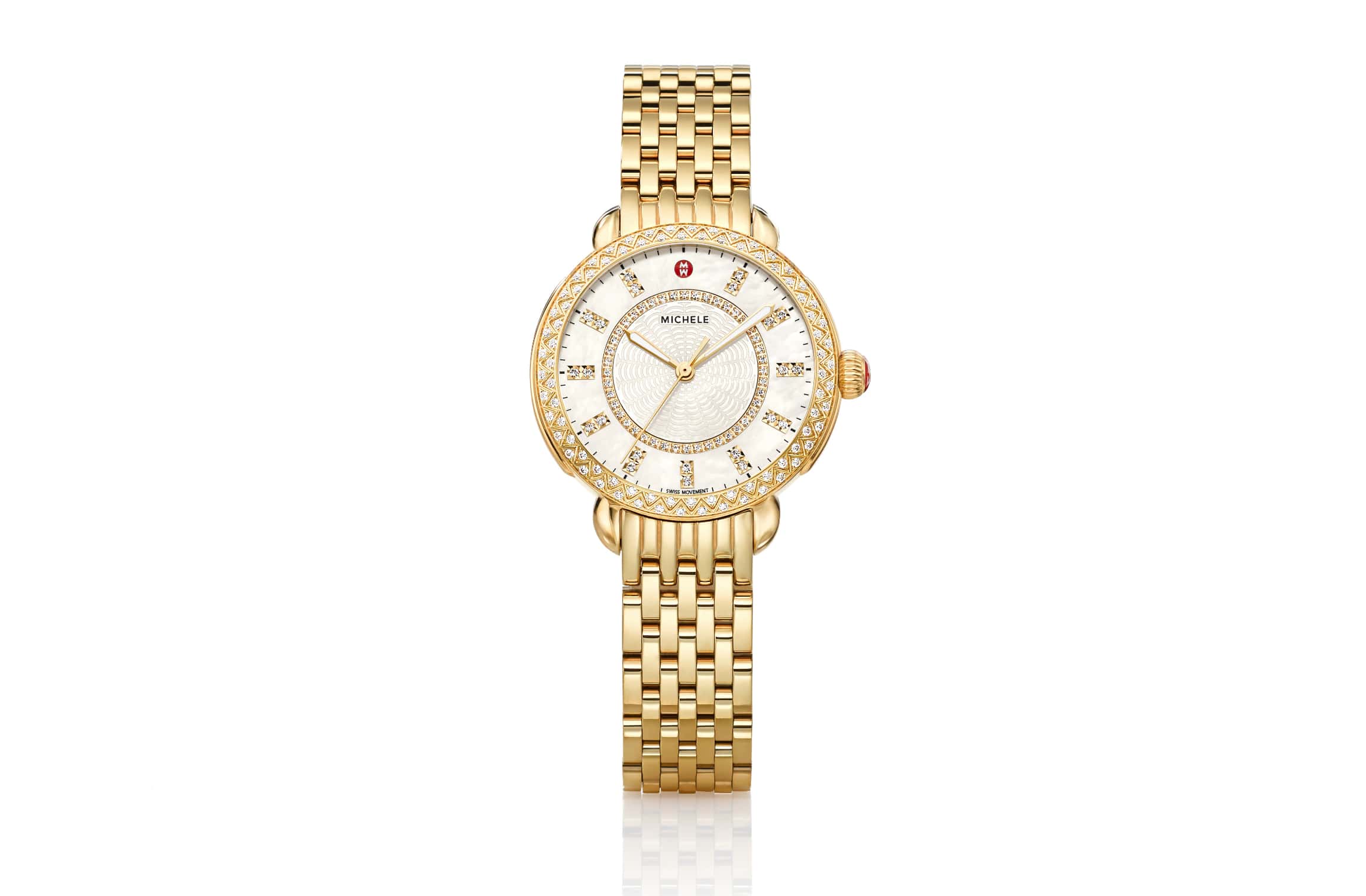 SIDNEY COLLECTION
Destined to become as iconic
as the Deco, the Sidney Classic
creates a sophistication that adds
elegance to the everyday.
SHOP SIDNEY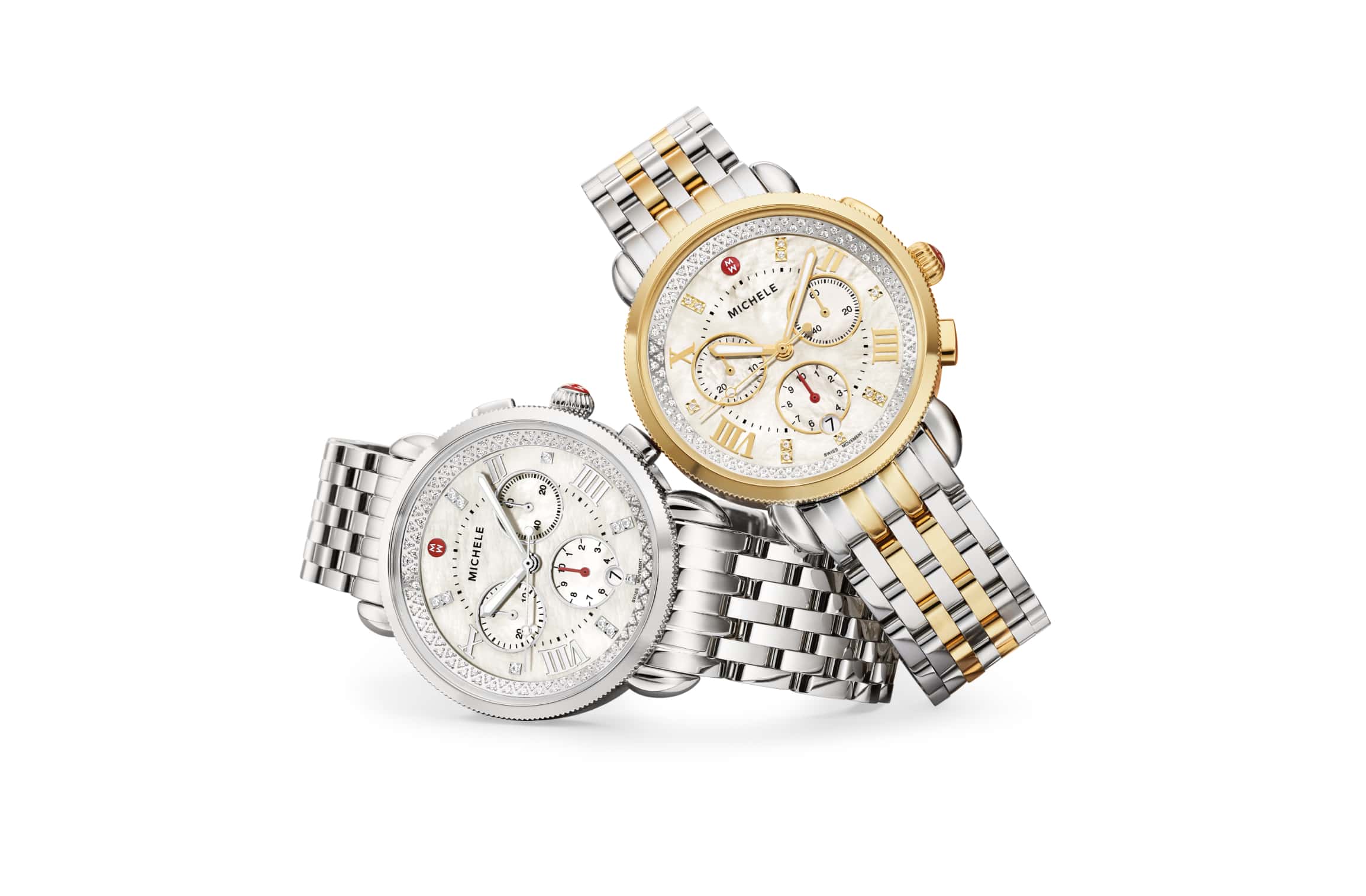 SPORT SAIL COLLECTION
Bold. Classic. Unforgettable.
The Sport Sail watch returns with
a five-link bracelet for the first
time ever.
SHOP SPORT SAIL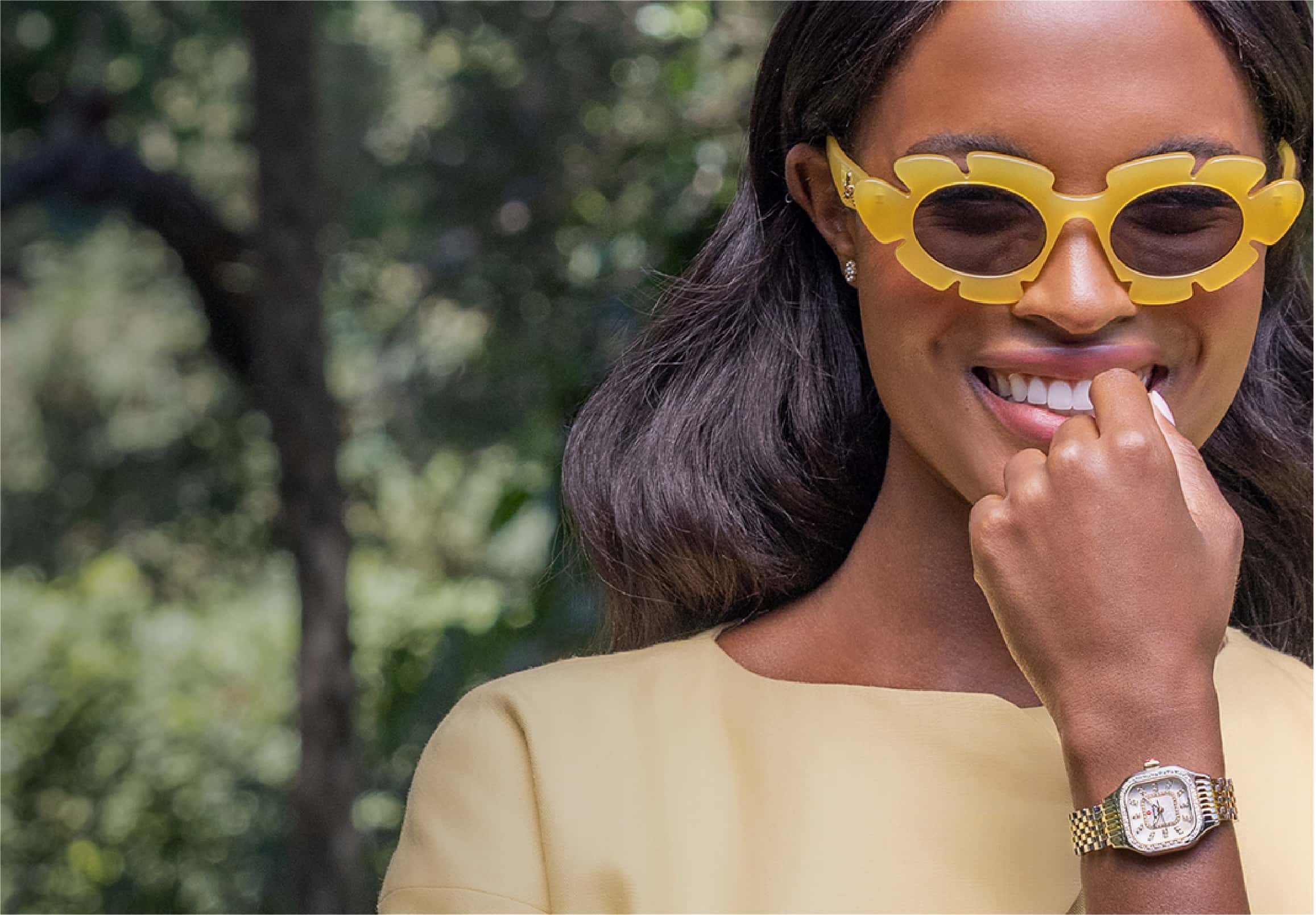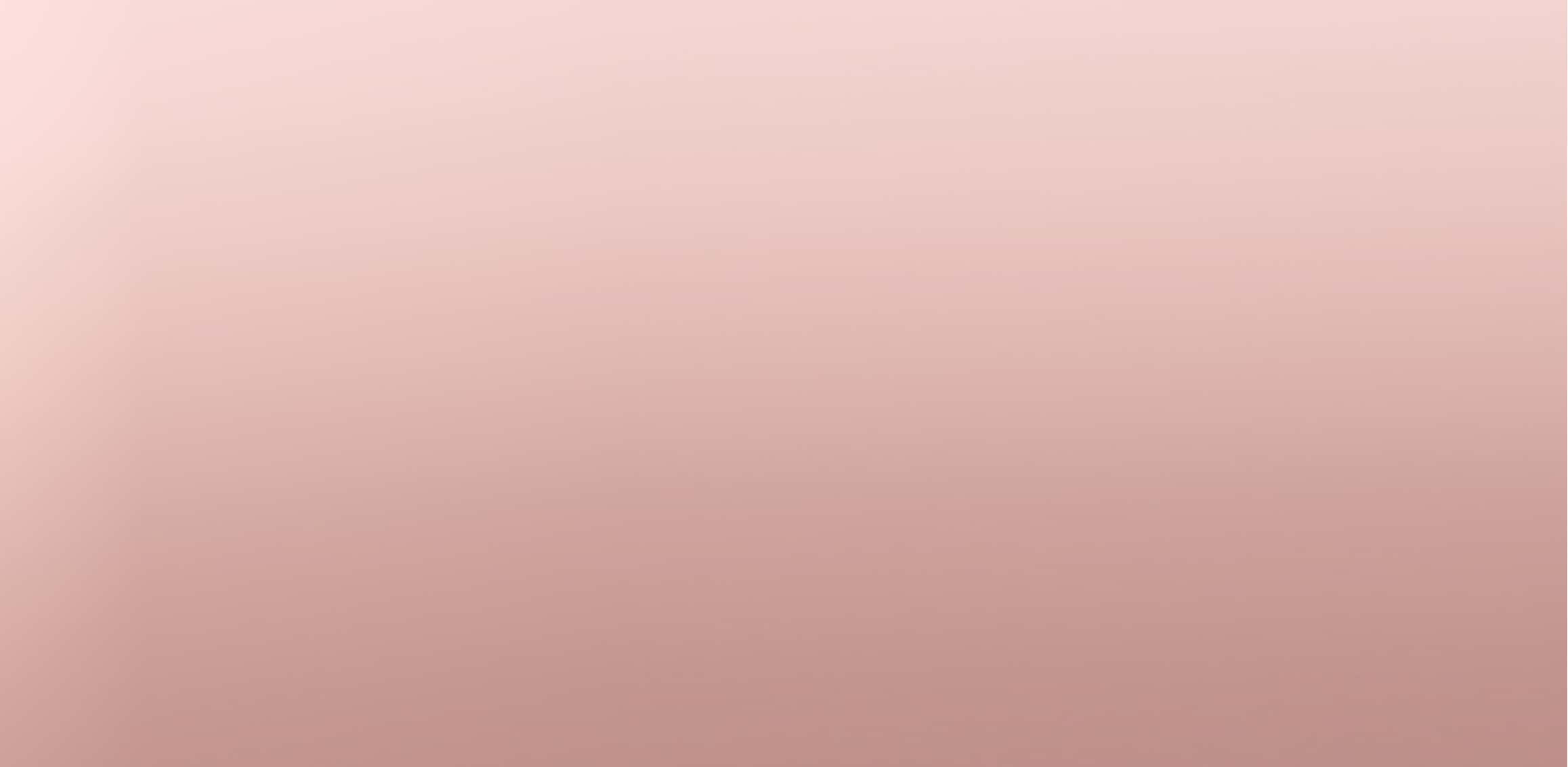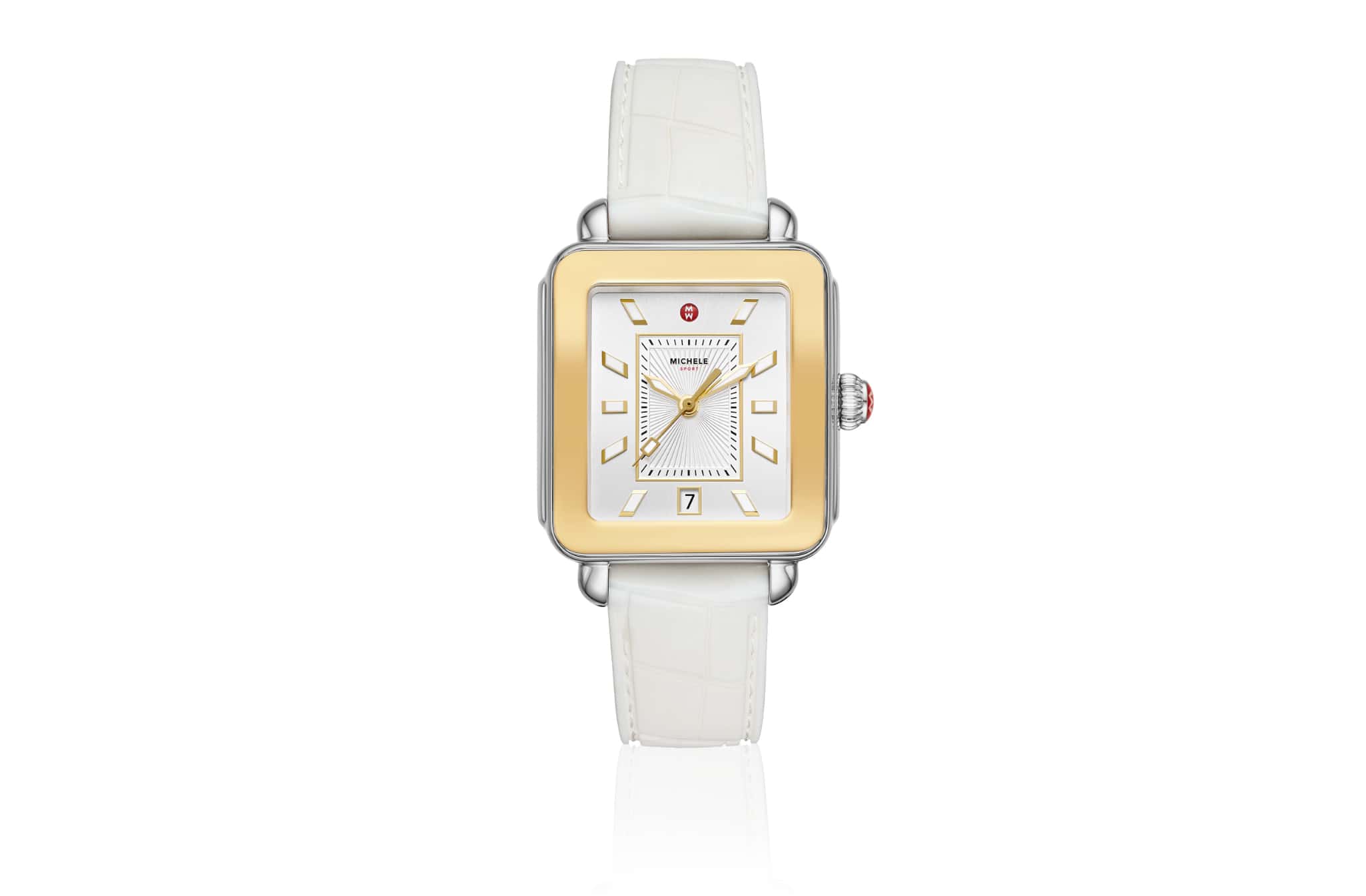 DECO SPORT COLLECTION
The Deco Sport collection takes sportswear to the
next level with silicone-wrapped bracelets, straps
and toprings in fashion-inspired colors.
SHOP DECO SPORT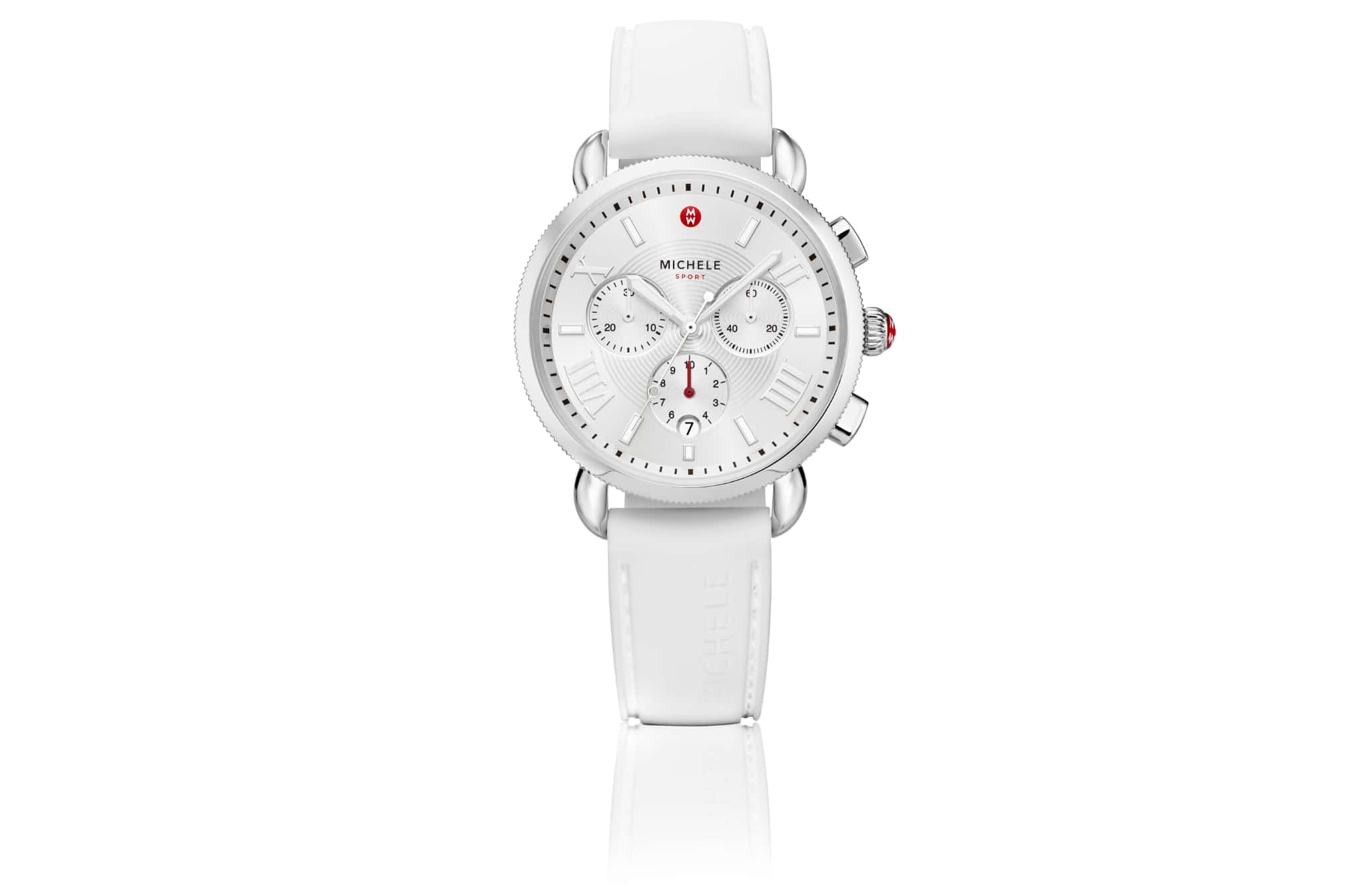 SPORTY SPORT SAIL COLLECTION
Perfect for everyday wear, the Sporty Sport Sail
collection takes design cues from a heritage
favorite in a modern silhouette for a sportier look.
SHOP SPORTY SPORT SAIL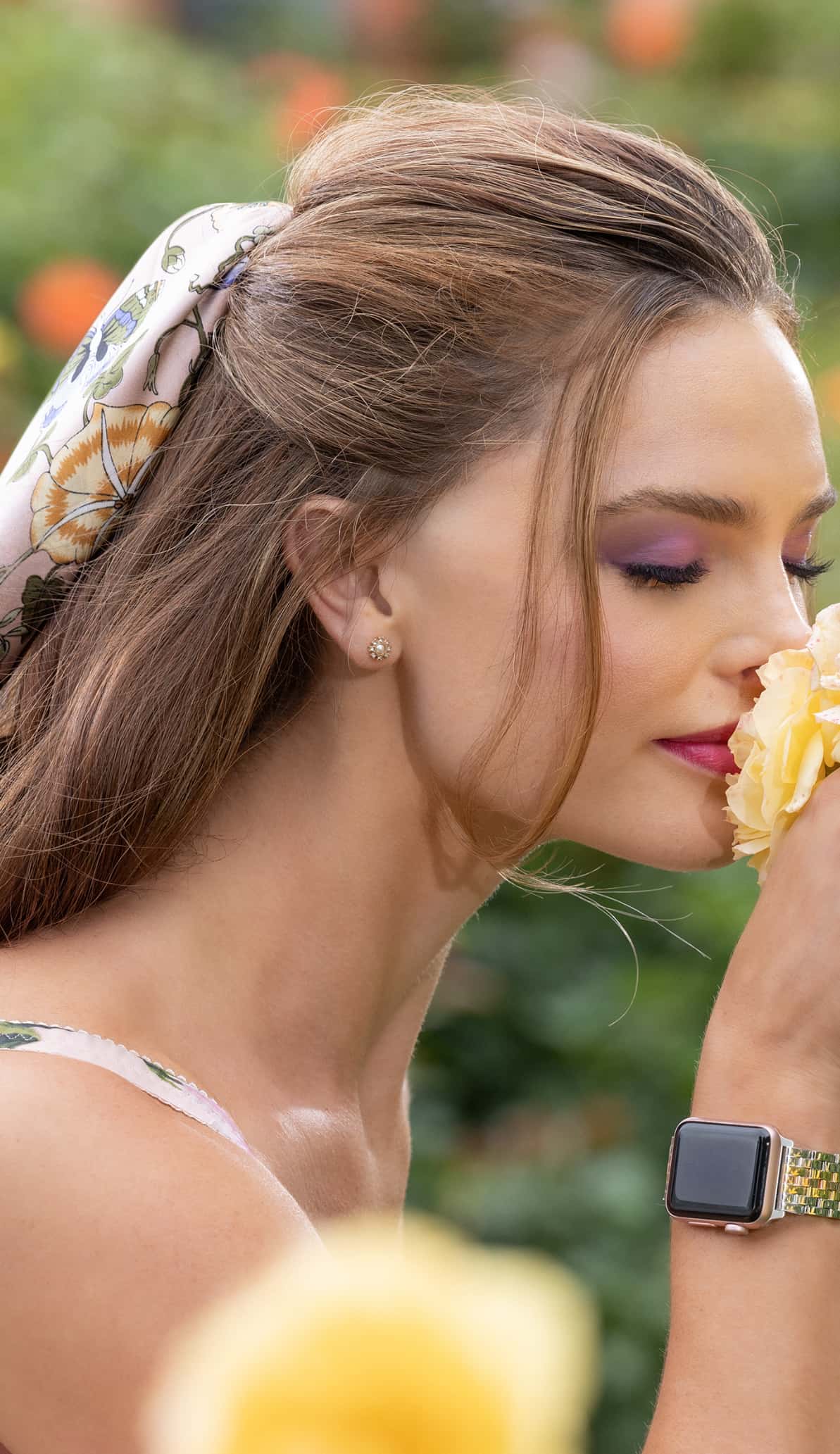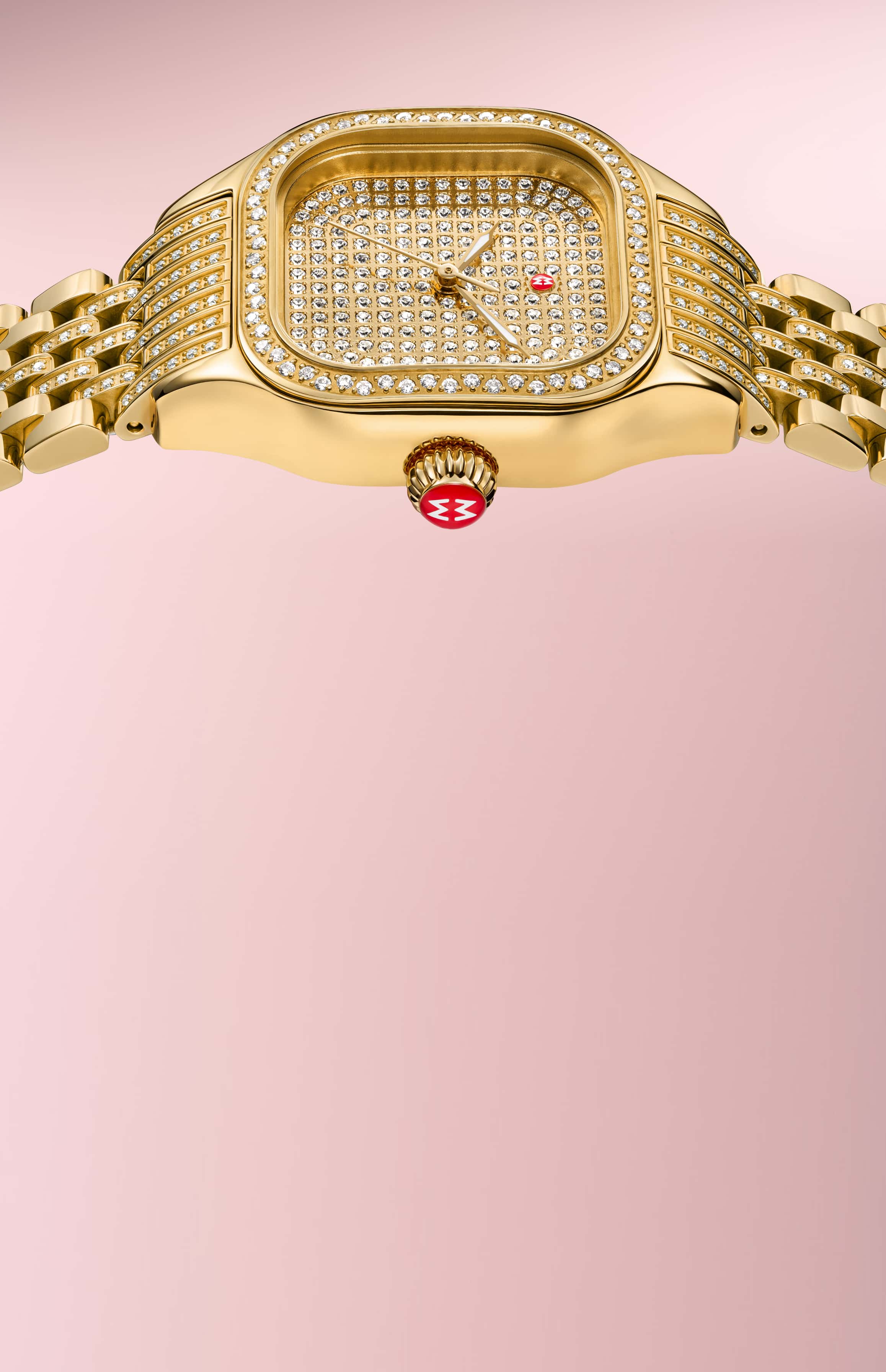 Ladies Watches That Elevate & Inspire
Elevate your everyday with the striking and inspiring beauty of a MICHELE ladies watch. Our elegant wrist watches for women are the perfect way to celebrate her milestone moments and add luxury to everyday style. MICHELE watches are made for women, by women. We understand that you do it all – from taking care of your home and family to taking care of business in the office and everywhere in between, you work hard for your successes in life. Celebrate all of the ways you inspire others with MICHELE ladies watches today – you've earned it.
Wrist Watch For Women Who Are Unapologetically Feminine
You have a deep source of strength, beauty and inner confidence that comes from your innate sense of style. From flipping through fashion magazines when you were younger to using fashion as a way to express your individuality now, you exude confidence and grace. No detail goes unnoticed as you prepare for your day – from the way you style your hair to the wrist watch for women you wear, it all has purpose. Looking your best gives you the unshakable confidence you need to go out and conquer the world. Whether you're attending a board meeting, tackling your to-do list or exploring a new city on vacation, you want to feel your best. Our unique collections of iconic ladies watches give you attainable luxury to sustain your style and keep it fresh.
Embrace your love of feminine details with our ladies watches. MICHELE watches are designed with bold art deco-inspired silhouettes, handset diamonds, our signature red crown and iconic bracelets; our diamond and gold watches have what it takes to complement your style. You've worked hard to be where you are today; often wearing multiple hats at once – mom and mogul, friend and influencer – and you deserve a wrist watch for women that celebrates every facet of your life.
Explore our collections and discover elegant styles that cement moments into memories and elevate the everyday. Our Deco wrist watches for women is an iconic platform inspired by the straight and curved lines of beautiful art deco silhouettes. For over two decades this collection has helped women celebrate who they are and who they are becoming with gorgeous details that are always relevant and fashionable. Our Serein Collection of ladies watches boasts effortless curves and timeless beauty that won't be beat. Roman numerals and a sparkling diamond center ring grace thel dials while brilliant diamonds and modern Swiss movement expertly combine poise and functionality. The beloved Sidney Collection is comprised of wrist watches for women who love the bold and effortless style of a classic round watch. Sophisticated enough for everyday yet elegant enough for special occasions, these gorgeous timepieces showcase a diamond-covered bezel, mother-of-pearl dial and Swiss movement. For days spent running errands or in the gym, our Deco Sport Collection of ladies watches has what you need. Novelty bracelets, shiny leather straps and sunray dials in fashion-inspired colors give you the freedom of self-expression and luxury without having to compromise your style. Explore the elegance and functionality of each of our collections to discover which MICHELE wrist watch for women is right for you.
Express Yourself With Our Ladies Watches
Fashion and freedom go hand-in-hand. Whether you're deciding what college you want to attend, what city you want to live in or what career path you want to take, you need options and the freedom to express yourself. Our ladies watches give you the flexibility to own your style and embrace what you love. Create a new path that lets you design a life you love and inspire those around you to do the same. Shop our selection of luxury wrist watches for women and take the next step in owning your success.
Popular Searches