Deco Two-Tone Diamond Stainless Steel Watch
Product Details
Limited Edition:
50 Pieces Produced
Total Diamond Carats:
0.8000
Movement:
Swiss Three Hand
View More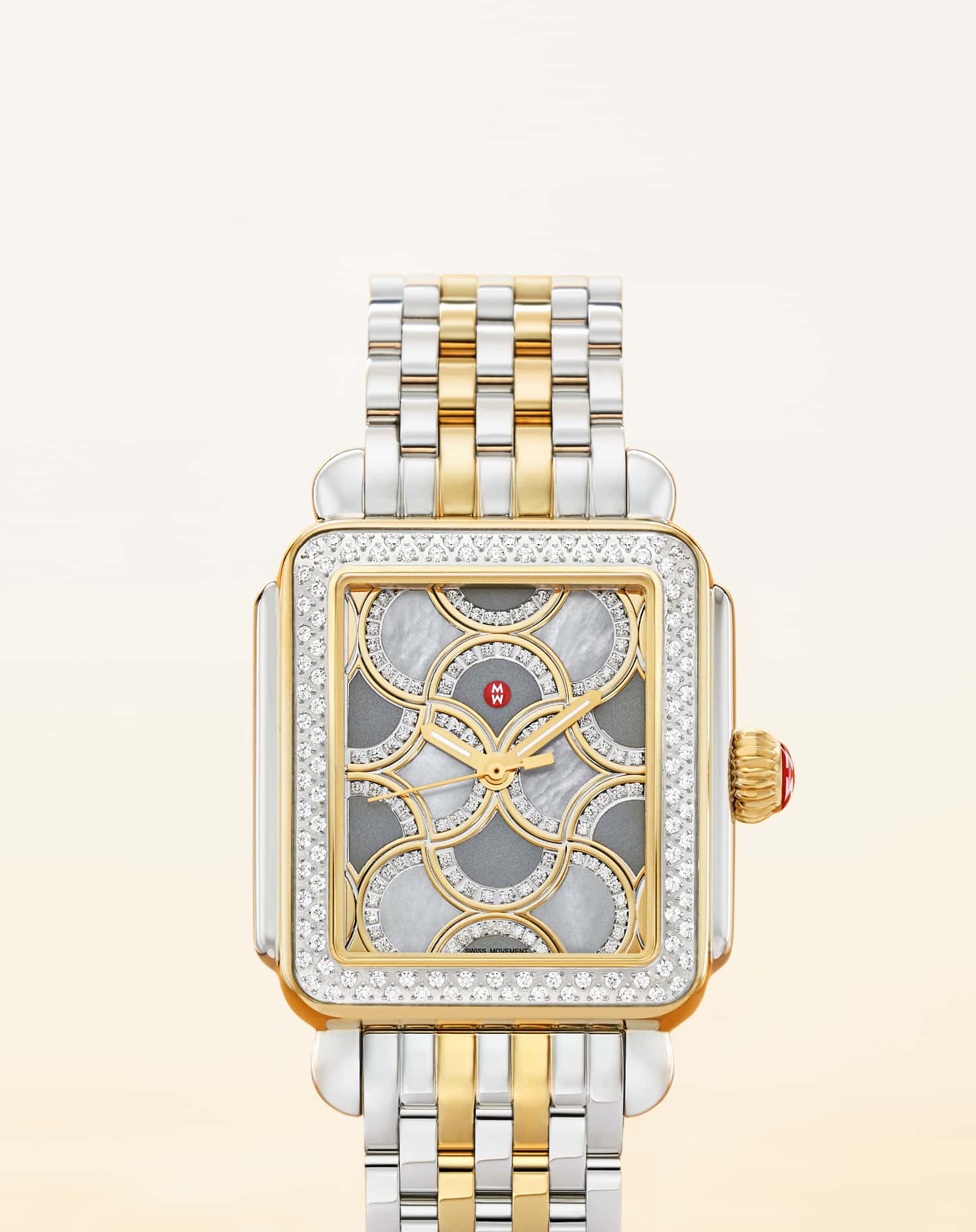 Made in 20 pieces, the limited-edition Deco Bella captures a luxurious and classical look with a mesmerizingmosaic dial, featuring two alternating shades of gray, swirling 18K gold details and delicately-placed hand-set diamonds.
SHOP LIMITED EDITIONS
MAKE IT YOURS
interchangeable bracelets & straps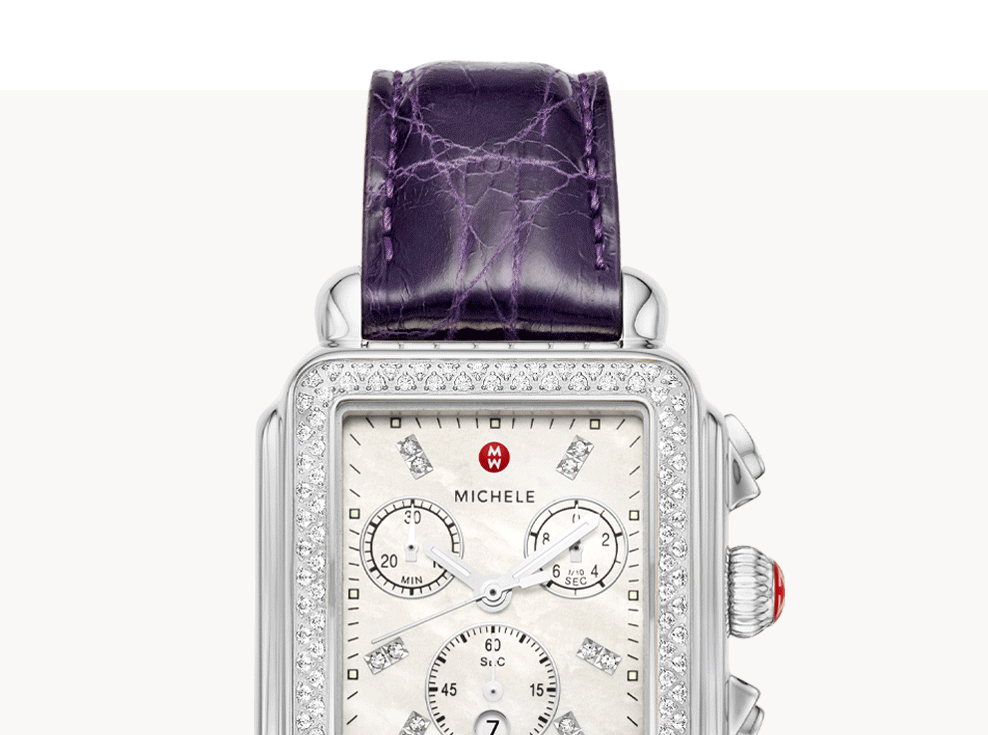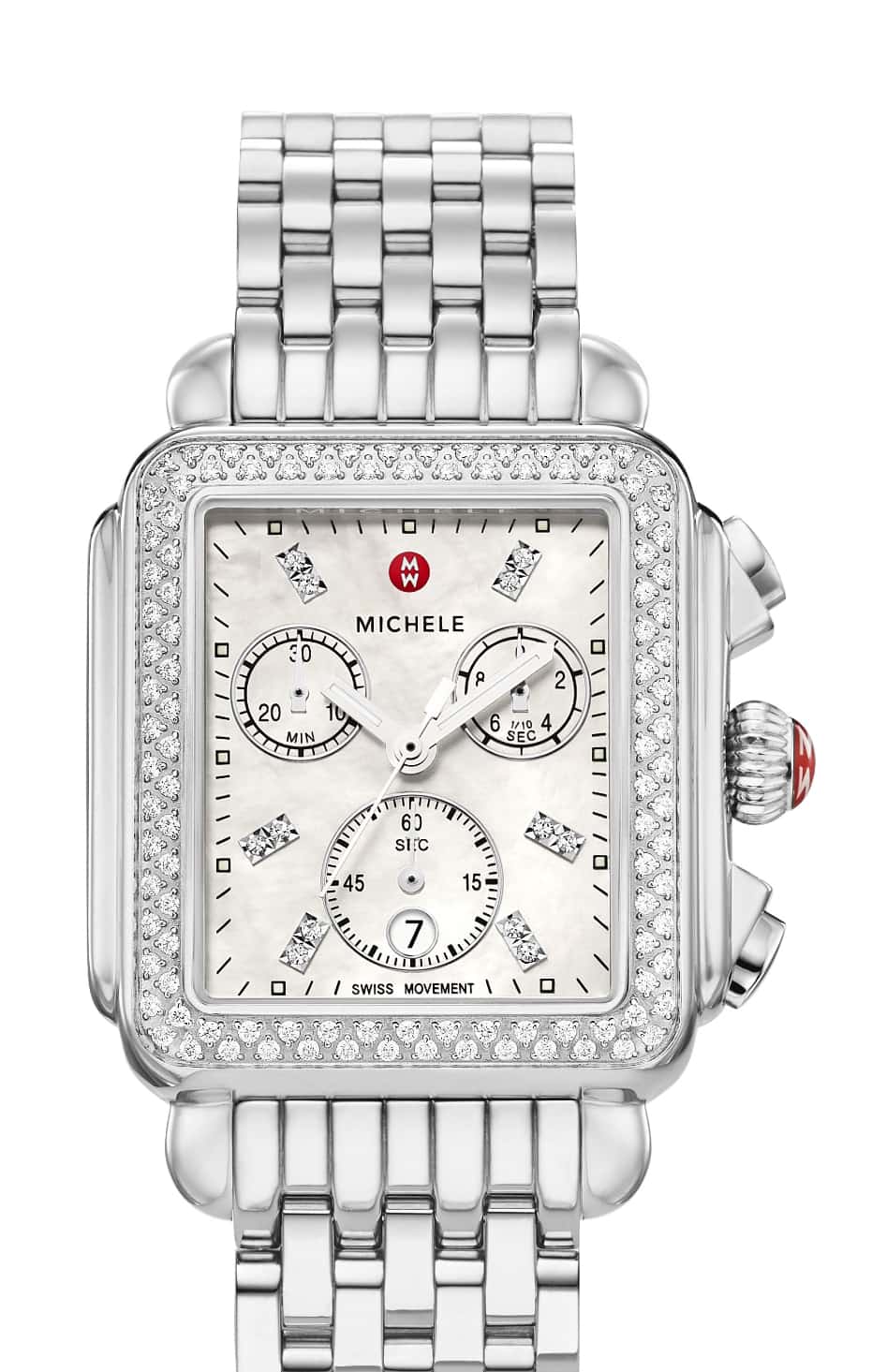 MICHELE WATCHES
unlike any other
Featuring hand-set diamonds, iconic red crown, seven-link bracelet, Swiss chronograph movement and interchangeable straps, MICHELE watches are designed for women by women. Our iconic collections are created with longevity and versatility in mind and are meant to be worn day to day, season to season for a look that is fashionable yet timeless.