38/40/41mm and 42/44/45/49mm Tri-Tone 18K Gold Plated Bracelet Band for Apple Watch®
Elevate your look with a signature MICHELE tri-tone 18K gold-plated seven link bracelet band for Apple Watch®. It is made for use with the Series 1-9 Apple Watch® and includes two interchangeable endpieces compatible with both 38/40/41mm and 42/44/45/49mm styles.
Product Details
Interchangeable Compatibility:
Both 38/40/41MM and 42/44/45/49MM
Strap Material:
Stainless Steel
Strap Width:
38/40/41MM:42/44/45MM-20MM
View More
Apple Watch® is a trademark of Apple, Inc.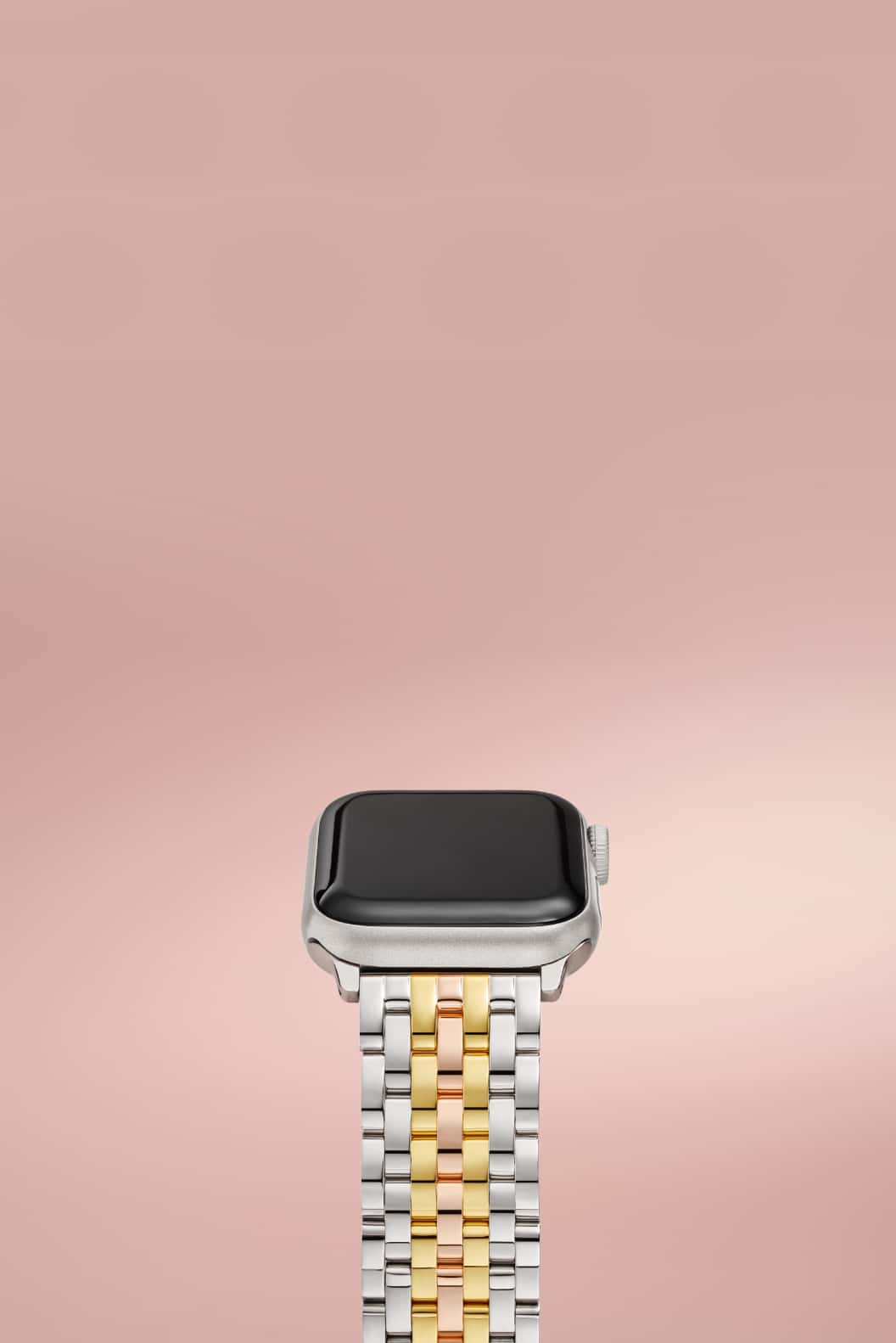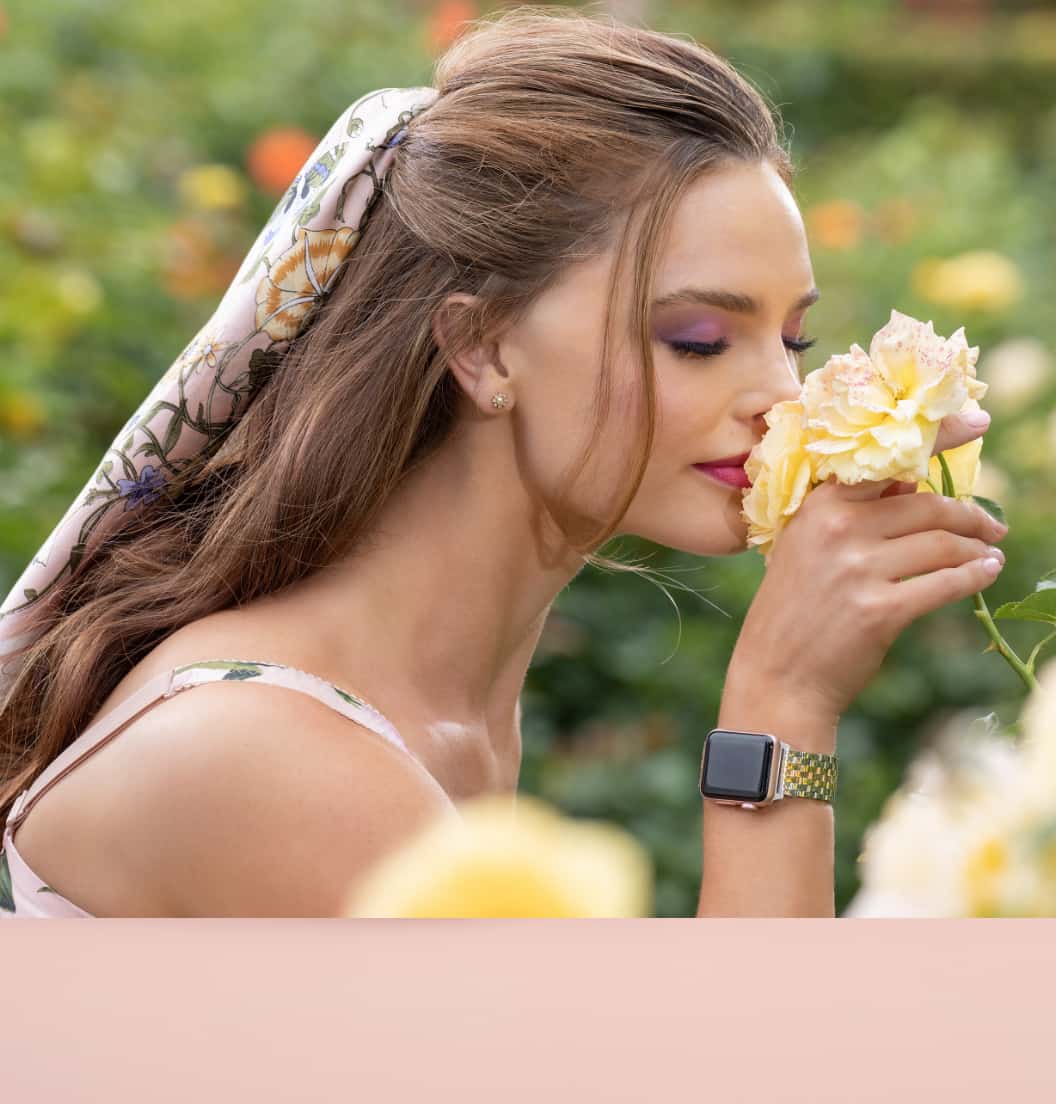 MICHELE WATCHES
unlike any other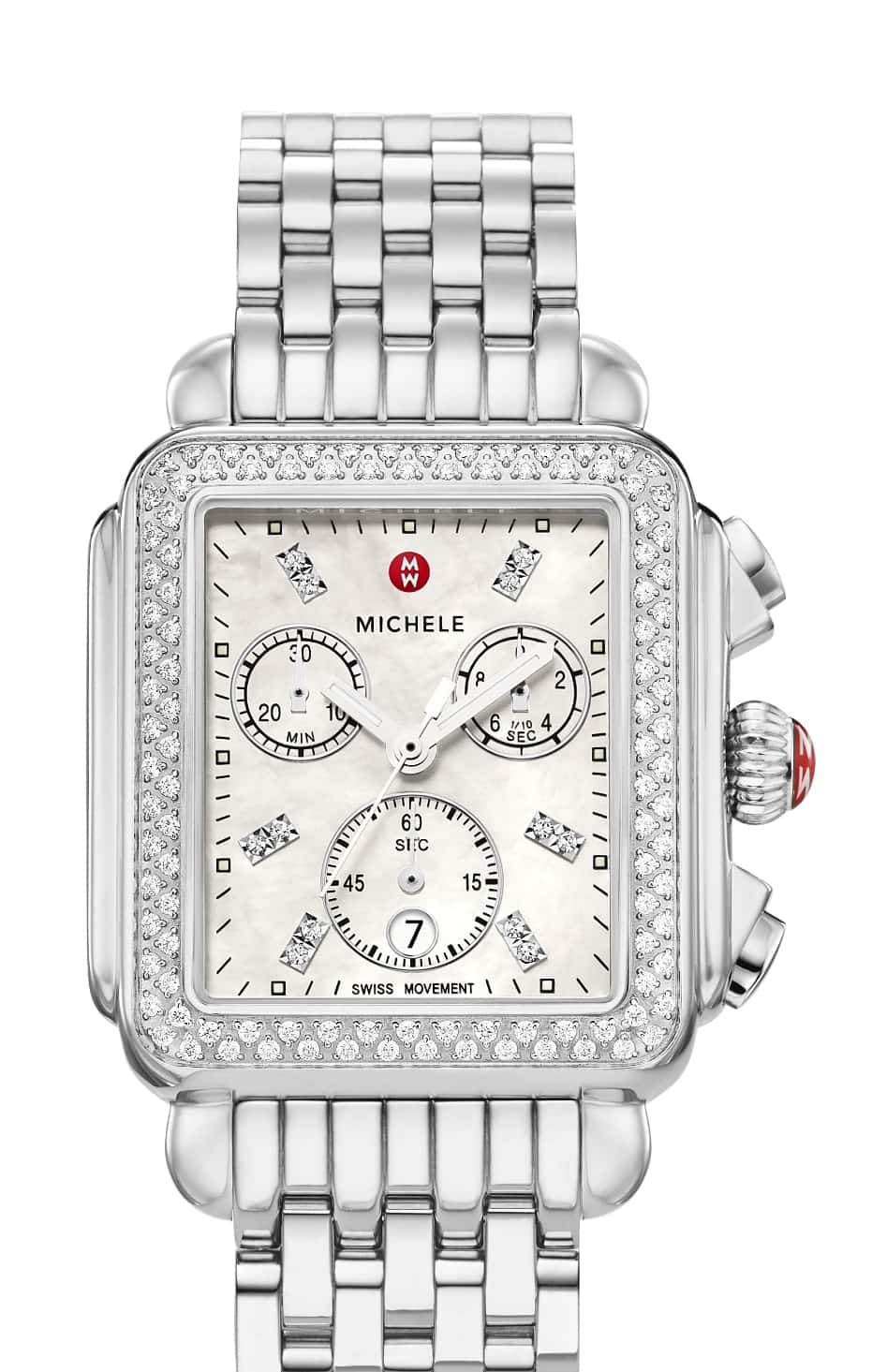 Featuring hand-set diamonds, signature design elements such as the iconic red crown and seven-link bracelet, Swiss movement and interchangeable straps, MICHELE watches are designed for women by women. Our iconic collections are created with longevity and versatility in mind and are meant to be worn day to day, season to season for a look that's fashionable yet timeless.